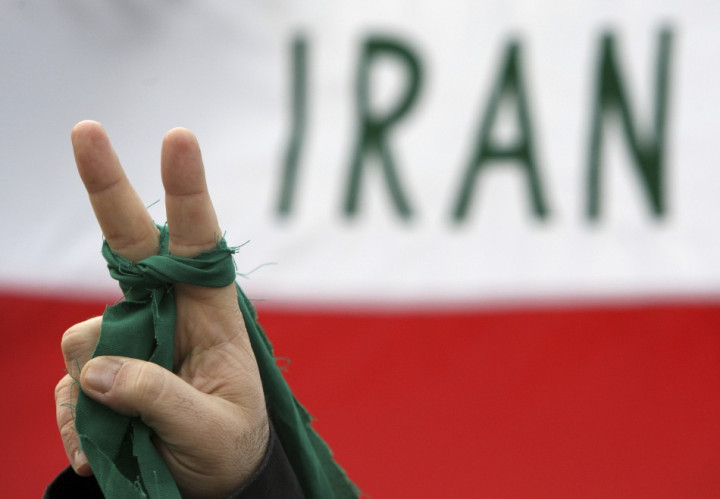 Sometimes Ashcan hoped his torturers would open the door of his windowless cell, just to see a face after weeks of silence and incommunicado. Sometimes he just wished to die.
Four years ago Ashcan, a young man in his early twenties, joined a spontaneous gathering of demonstrators in front of his home, believing that his voice, in unison with that thousands of others, could help Iran become a better place.
That hope has long since disintegrated, crumpled by months of tortures, beatings and despair, but has not been extinguished.
As Iranians head to the polls to elect a new President, Ashcan, like many Green Movement supporters, has placed his hopes in the only moderate candidate running to succeed Mahmoud Ahmadinejad: senior cleric, and former nuclear negotiator Hassan Rohani.
"Rohani deserves a chance," Ashcan - not his real name - told IBTimes UK. "At least he said he is to give freedom to Mousavi and Karroubi, at least."
Opposition leader Hossein Mousavi and Mehdi Karroubi led the wave of protests sparked by Ahmadinejad's re-election amid vote-rigging claims in 2009, and are currently in detention with dozens of other political activists and journalists.
Ashcan was among the victims of the same violent police crackdown, but in 2010 he managed to escape the prison hospital to which he was taken after the last of a series of beatings he suffered behind bars.
He was first arrested in June 2009, days after the vote. As he came home from the office that evening, he found a little crowd of some 100 people swarming his street.
"The people weren't happy because of the [vote] result. It wasn't any organisation, just people that came out [of their houses]," Ashcan said.
He joined the rally. It was the first time he had attended a political demonstration, and also the first time he saw teargas.
"Police ambushed us. They came and beat people, hit people," he said. "They put something on my face; put me on a motor bike and took me away."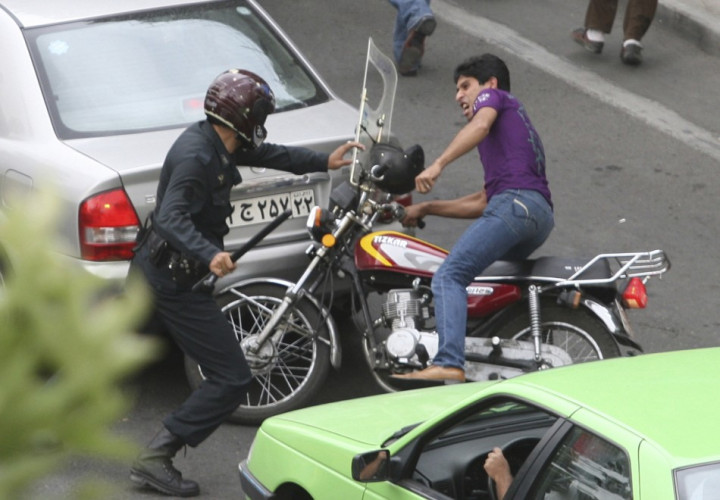 As they took the hood off his head, Ashcan was at a police station. He remained in custody for 48 hours and was then freed upon signing a pledge not to get involved in any further protest.
Ashcan's troubles with authorities, however, weren't over. A few months later, two men knocked at the door of his house in a southern Iranian city. "It was the secret services," he said. "They asked me to go for some questions."
He was forcibly hooded again and taken to an unknown location, probably one of the many secret prisons set up by the Revolutionary Guard to curb demonstrations.
He was thrown in a bare solitary cell, completely isolated from the outside. He remained there for about three months, although he only realised how long he had been detained when he eventually regained his freedom.
The cell had no window and Ashcan soon lost sense of time. "I couldn't manage my time and I didn't know what was going on outside. You can't see anyone, [not even] maybe an animal," he said.
"It was horrible. Really, sometimes I wanted to die. I wasn't there."
Rape, baton beatings and electrocution
Ashcan's lonely hours were interrupted only by his captors.
"Sometimes [they came] a few times a week, sometimes they didn't for one, two weeks," he said. "Sometimes I wanted them to interrogate me. To see someone, at least."
The visits were far from pleasant. "There was a lot of torture, is not easy for me to say everything that happened. I still have flashbacks from there. I wake up at night," Ashcan said.
According to a damming report by Freedom from Torture, the British-based group that helped Ashcan's rehabilitation after he came to the UK as a political refugee, the Iranian authorities have perfected a litany of torture methods including rape - on male and female detainees - electric shocks and beatings with batons and iron pipes, often while being suspended in the stress position.
"They wanted me to confess connections with the West. To confess I received money from the West. I hadn't," Ashcan said.
"They wanted to broadcast the confession on television, to scare people."
Ashcan's body still bears evident scars of the treatment he received during his incarceration. In the outside world, his parents and little sister went to all sorts of authorities for news of his fate, without success.
After the last beating, he was taken to a prison hospital for a serious eye problem. He eventually escaped by bribing a nurse.
After four months in hiding he crossed the Persian Gulf aboard a small boat and then headed to London.
Hope for change?
Ashcan is now torn between keeping up the fight for change and the fear of retaliation. He keeps a blog on the political situation in Iran, but has advised his family and friends not to take part in demonstrations.
He doesn't see a huge wave of protest ahead as after the 2009 ballots. "People are scared to come out because they have seen all sorts of bad things happen to other people," he said.
However he acknowledges Hassan Rohani's so-called Purple Movement has gained momentum and has a chance to win the election and hopefully make a change.
Rohani has the endorsement of popular ex-presidents Mohammad Khatami and Akbar Hashemi Rafsanjani, who have both spoken publicly about the need to re-engage with the West and to free political prisoners.
"It is difficult to call him a reformist per se," said Human Rights Watch Iran researcher Faraz Sanei at a parliamentary conference in Westminster earlier this week. "He is seen as being relatively close to the supreme leader [Ayatollah Ali Khamenei]."
Rohani is a member of the body that appoints the next spiritual leader and holds other powerful administrative posts, including a seat in the supreme council for national security, which takes care of press censorship among other issues.
"He is pretty plugged in to the system," said Sanei. "But at the same time he has been making some interesting speeches."
Among the six candidates remaining presidential candidates, Rohani, and conservative Mohammad Baquer Qualibaf are considered as favourites.
"We don't want many things," said Ashcan. "Just a little freedom."