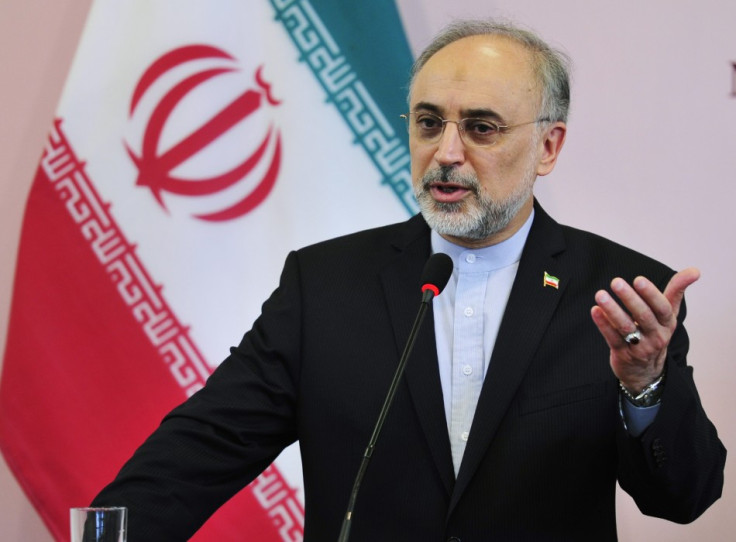 Tensions between Iran and the U.S. are mounting after Teheran warned that America should think twice as the government would be ready to "defend the country" amid speculation that the U.S. and Israel are considering an attack.
Iran has warned the U.S. that direct interference with its nuclear enrichment programme would be met be a swift retort, with Foreign Minister Ali Akbar Salehi adding that America had "lost its wisdom and prudence."
The Iranian spoke out after reports emerged this week that Israel's Prime Minister Benjamin Netanyahu was trying to win his Cabinet's support for an attack on Iran.
The Guardian earlier also reported that the British were advancing contingency plans to support a potential U.S. air and sea assault on some of Iran's key nuclear facilities.
According to the report, the U.S. was considering an attack which would take place before the 2012 presidential election.
Following the allegations, Salehi made it clear that the Iranian government is prepared "for the worst."
"The U.S. has unfortunately lost its wisdom and prudence in dealing with international issues," he told reporters during a visit to Libya. "Of course we are prepared for the worst, but we hope that they think twice before they put themselves on a collision course with Iran."
In a separate interview with a Turkish newspaper, the foreign minister took an even stronger stance, prompting the media to say he implied Iran was ready for a war against Israel.
"We have been hearing threats from Israel for eight years. Our nation is a united nation ... such threats are not new to us," he said. "We are very sure of ourselves. We can defend our country."
As tension and speculations continued to grow, NATO insisted Thursday that it would not take part in a military action against Iran and the alliance's secretary-general, Anders Fogh Rasmussen, insisted on the need to find a political and diplomatic solution to the nuclear issue.
"Let me stress that NATO has no intention whatsoever to intervene in Iran, and NATO is not engaged as an alliance in the Iran question," he said.
The U.S. and Israel have grown increasingly concerned with Iran's nuclear enrichment programme and they fear Teheran is secretly planning to make a nuclear device.
Iran has repeatedly denied such claims and has insisted it only uses its uranium enrichment programme to generate electricity without using its oil supply which it prefers to sell abroad, and to provide fuel for medical reactors.
The International Atomic Energy Authority will publish a report on Iran's nuclear programme next week, with sources saying the document will contain evidence that Teheran plans to build warheads.
Iran's warning came as Israeli Defence Minister Ehud Barak was in London to meet with National Security Advisor Sir Peter Ricketts, Foreign Secretary William Hague and the new Defence Secretary Philip Hammond.
While Hague said the discussed "shared concerns such as ... the threat posed by Iran's nuclear programme", Downing Street warned that "all options are on the table" as long as Iran continues with its plans to arm itself.