Iranian football fan 'Blue Girl' dies after being arrested trying to enter a stadium
Sahar Khodayari took her own life by setting herself on fire after she was arrested and taken to court for trying to attend a football match in Iran.
A 29-year-old fan of Iranian football club Esteghlal FC took her own life as she could face a two-year jail sentence for trying to enter a stadium. Sahara Khodayari was arrested when she tried to attend an Esteghlal match. Before she could appear in court, Khodayari self-immolated in front of the courthouse to protest the injustice Iranian female football fans still face in the country.
Esteghlal FC faced UAE's Al Ain in an AFC Champions League match in March. To support her team, Khodayari wanted to attend the match in the stadium. In 2006, attempts were made to allow Iranian to spectate men's football matches. However the same year the law was revised to reinstate the ban on Iranian women from entering stadiums. Foreign female football fans are only allowed to enter stadiums.
The law prevented Khodayari from entering the Azadi (which ironically means "Freedom" in Farsi) stadium. Since the norm prevents women from attending football matches, Khodayari was dressed as a man. When the authorities identified her as a woman, she was immediately taken from the stadium and thrown in jail.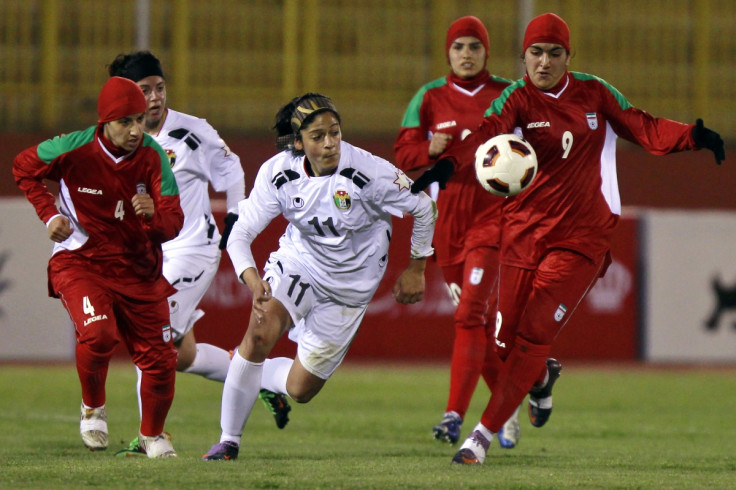 Since the police charged her with trying to enter a stadium and for not covering her head in public. Her family paid for her bail but she remained in police custody over the weekend. The ordeal took a toll on Khodayari's mental health.
According to Al Jazeera, Khodayari's family had revealed that she suffered from bipolar disorder and had suicidal tendencies. The stress of having to face jail time and her experience in police custody made her mental health problems even worse. It all culminated in Khodayari setting herself on fire in front of the courthouse on the day of her hearing. She suffered burns on 90% of her body and after a week in the hospital, she passed away.
The death has drawn attention to the gender apartheid faced by women in Iran. Football is supposed to be a sport which unites the world. However, in Iran, Khodayari had to suffer dire consequences for loving the sport.
Fédération Internationale de Football Association/ International Federation of Association Football (FIFA) is facing criticism for not taking action to end gender discrimination. Iranian President Hassan Rouhani had promised FIFA President Gianni Infantino that Iran would soon allow women to attend all football matches. However, neither FIFA nor the Iranian government made good on the promise.
Simply pushing women's football is not enough when it comes to fighting for women's rights. Ensuring that female fans get the same chance to support their teams as men do is the move FIFA must take.
Women footballers from around the world tweeted to draw FIFA's attention to the incident.
Iranians took to social media to pay respect to Khodayari. She has been dubbed the "Blue girl" since the jersey of the club she followed is blue. Iranian footballers, as well as football fans, want the government to end the practice of barring women from stadiums.
© Copyright IBTimes 2023. All rights reserved.