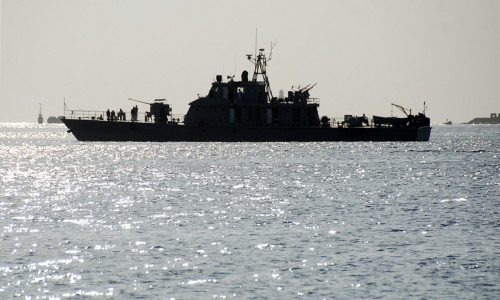 A top Iranian navy commander has stepped up threats against the US, vowing to sink America's Fifth Fleet in the Middle East if provoked.
The threats came after Iran reportedly deployed warships, apparently in response to America's movement of ships into Iranian territory.
According to a senior naval commander, Afshin Rezayee, the Iranian deployment of a destroyer and a helicopter-carrying supply ship was a direct response to the presence of American naval forces in the Persian Gulf.
The Fifth Fleet of the United States Navy is responsible for naval forces in the Persian Gulf, Red Sea, Arabian Sea, and parts of the Indian Ocean.
"Iran's military fleet is approaching the United States' maritime borders, and this move has a message," Rezayee was quoted as saying.
Rezayee's belligerent stance was echoed by Ali Fadavi, navy commander of the Iranian Revolutionary Guards Corps, who warned the US not to encroach further into his country's waters.
"The Americans can sense by all means how their warships will be sunk with 5,000 crews and forces in combat against Iran and how they should find its hulk in the depths of the sea," Fadavi told the country's quasi-official Fars news agency.
"They cannot hide themselves in the sea since the entire Middle East region, western Europe, the Persian Gulf, the Sea of Oman and the Straits of Hormuz are monitored by us and there is no place for them to hide."
The Islamic Republic's defence minister, Hossein Dehqan, also vowed that US provocation would be met with a strong Iranian military response.
Speaking during a military ceremony, he said: "The Iranian Armed Forces are an intertwined and coherent complex that can give a decisive response to any threat at any level and any place under the command of the Commander-in-Chief.
"The enemy can never assess and think of the range of the response given by the powerful and mighty Armed Forces of the Islamic Iran."
The Iranian fleet is said to be on a three-month voyage, although the US has played down its deployment.
Iran's bullishness comes despite a recent nuclear agreement which saw Iran scale down its belligerence under new, moderate president Hassan Rohani.