Iran's supreme leader Khamenei declines to mend ties with 'terrorist country US who created Isis'
"America's claim of fighting against Islamic State is a lie," Ayatollah Ali Khamenei said.
Iran's Supreme Leader Ayatollah Ali Khamenei has yet again blamed the US for regional instability in the Middle East, accusing it of being the creator of Islamic State (Isis) and a supporter of terrorism. He also categorically stated that Tehran will not mend ties with Washington.
"America is a terrorist country and backs terrorism ... therefore, we cannot normalise ties with such country," he said on Monday (12 June) in a meeting with high-ranking Iranian officials.
"You [the United States] and your agents are the source of instability in the Middle East... Who created Islamic State? America... America's claim of fighting against Islamic State is a lie," Khamenei added.
Ties between the two nations were severed after Iran's 1979 Islamic revolution. The strained equation continued through the following decades until recently when the current Iranian President Hassan Rouhani began initiatives to bridge the divide between Tehran and Washington during former US president Barack Obama's tenure.
Rouhani's efforts paid off in the form of a nuclear deal and relaxation in sanctions imposed on the country by the US.
However, the new US government under President Donald Trump has blamed Iran for all Middle East problems, accusing it of harbouring terrorists.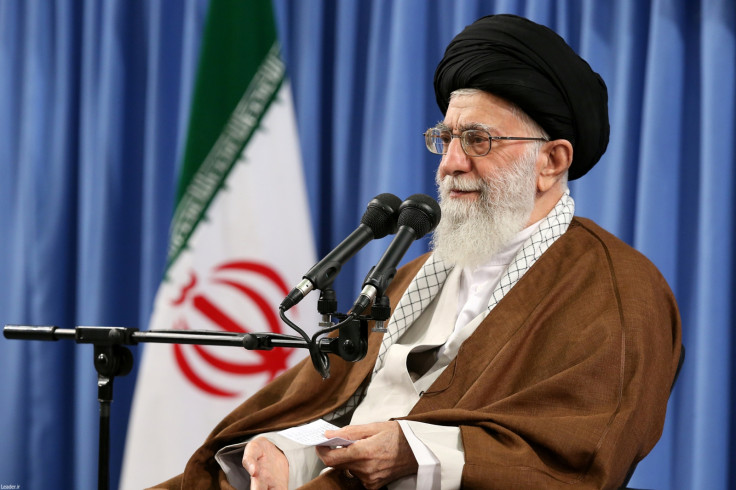 Khamenei, on the other hand, slammed the US for being anti-Iran. "The American government is against an independent Iran... They have problems with the existence of Islamic Republic of Iran... Most of our problems with them cannot be resolved," the semi-official Fars news agency quoted the supreme leader as saying, according to Reuters.
Khamenei's comments follow the first Isis attack on Iranian soil in which nearly 17 people were killed on 7 June. The militant group claimed responsibility for the two suicide bombing attacks on capital Tehran - one on the country's parliament and the other at the mausoleum of the Islamic Republic's founder, Ayatollah Ruhollah Khomeini.
© Copyright IBTimes 2023. All rights reserved.