Authorities have detained at least 41 militants affiliated with the Islamic state (Isis) across the country, Iran's intelligence ministry said in a statement on Saturday, 10 June.
The arrests were made in connection with Wednesday's twin attacks on Iran's parliament and on the shrine of Ayatollah Ruhollah Khomeini that killed at least 17 and wounded more than 30 people.
"Following a series of complex intelligence operations and the cooperation shown by families of some terrorists in the provinces of Kermanshah, Kurdistan, West Azarbaijan and Tehran, 41 elements of ISIL Wahhabi group were arrested before being able to make a terrorist act," a statement from the ministry said.
"Many documents, equipment, explosives and munitions for terrorist operations were also seized from the terrorists," it added.
A judiciary official also said on Saturday that seven other people suspected of helping militants involved in the twin assaults have also been arrested.
The judiciary's online news agency Mizan quoted Ahmad Fazelian, a provincial judiciary official, as saying that the seven were arrested in Fardis, about 50 km west of Tehran.
Meanwhile, the country's parliament hosted a funeral ceremony for the victims of the incident on Friday.
President Hassan Rouhani, heads of Iran's executive, legislative and judiciary branches, parliament speaker Ali Larijani, judiciary chief Sadeq Amoli-Larijani were among all, who attended the ceremony.
Foreign ambassadors and survivors of the Wednesday attacks were also present for the event.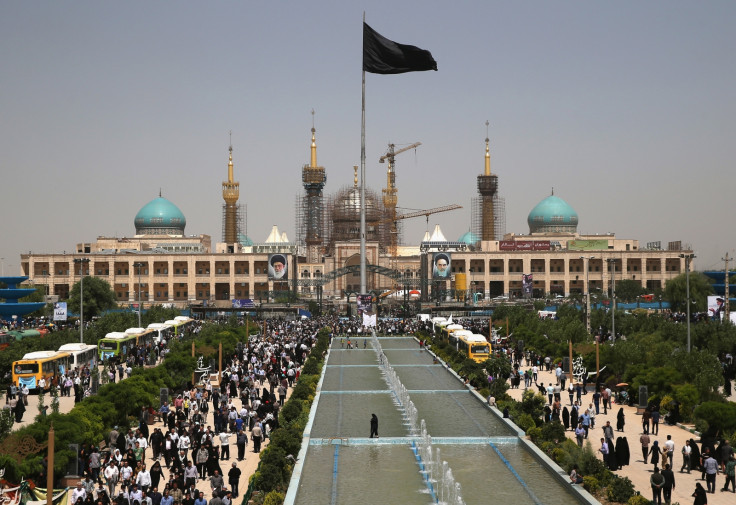 The Wednesday attacks began mid-morning when assailants armed with Kalashnikov rifles stormed the parliament building. One of the attackers later blew himself up inside, where a session was in progress. Soon after the parliament attack, a suicide bomber and other assailants targeted the shrine.