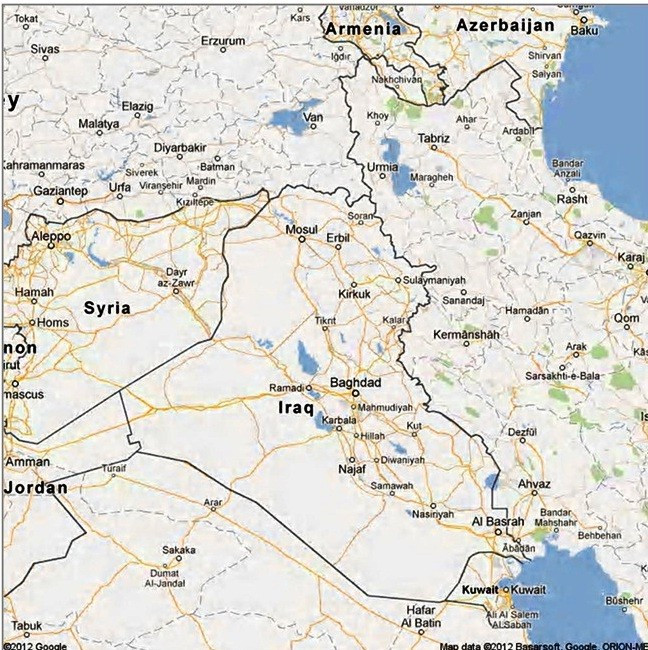 A spate of bomb attacks across Iraq Sunday killed more than two dozen people.
Sunni militants and al Qaeda are believed to be responsible for at least 10 blasts across the country, including a car bomb planted near the French consulate in the southern city of Nasiriya. But no one has claimed responsibility.
In the worst attack, gunmen stormed an army outpost in the town of Dujail before dawn, killing at least 10 soldiers and wounding eight more, according to police and hospital officials in the nearby city of Balad, about 80 kilometres north of Baghdad, the Canadian Broadcasting Corp. reported.
A large explosion at the North Oil Company in Kirkuk killed seven people and injured scores of others. Several victims were police recruits and are thought to have been specifically targeted. The oil company plays a vital role in oil exports from northern Iraq.
Parts of the capital Baghdad have also been attacked. Eleven soldiers were killed in an orchestrated bomb attack with gunfire in Baghdad.
The cities of Samarra, Basra and Tuz Khurmato were also attacked.
The explosions come a day after a series of bombings that killed eight people in Kirkuk and destroyed a Shiite place of worship.
The Iraqi government is struggling to cope with sectarian clashes in the wake of the departure of U.S. troops.
Shiite places of worship are frequent targets for Sunni extemists.