Iraq Car Bomb Spree across Baghdad and Key Cities Claims 86 Lives
Worst day of violence in eight months between Shia and Sunni Muslims rocks capital along with Basra, Balad and Haditha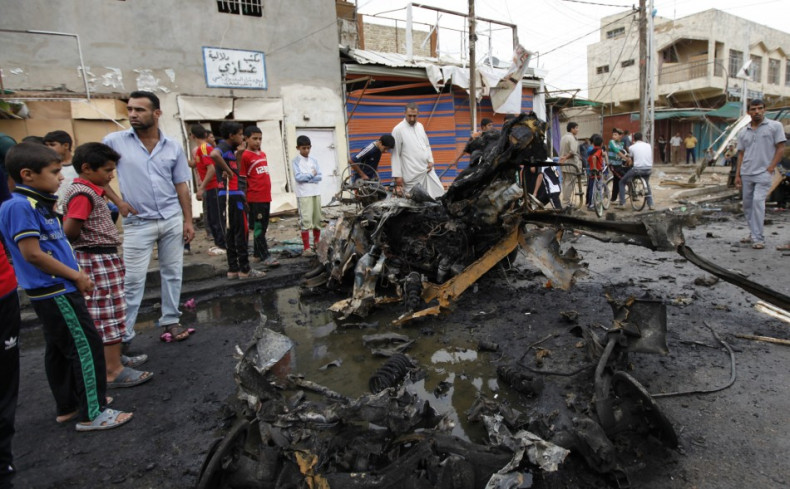 A wave of car bomb attacks has left at least 86 people dead and marked Iraq's bloodiest day in more than eight months - raising fears that the country could descend into civil war. More than 200 people were injured.
The sectarian violence targeted mainly Shia areas although Sunni Muslims did not escape unscathed. The wave of bombings came amid growing tension between the Shia led-government and the Sunni minority which has been politically marginalised since the fall of dictator Saddam Hussein and his regime in 2003.
"How long do we have to continue living like this, with all the lies from the government?" said 23-year-old Baghdad resident Malik Ibrahim. "Whenever they say they have reached a solution, the bombings come back stronger than before.
"We're fed up with them and we can't tolerate this any more."
No group has claimed responsibility for the attacks.
Oppressed under Saddam's rule, Shia Muslims now hold the power and have been regularly accused by Sunnis of discrimination and mistreatment. Mainly peaceful demonstrations were followed by a spoke in violence after a security crackdown on a Sunni protest camp in northern Iraq in April left 50 people dead.
In the latest attacks, 10 car bombs ripped through Shia neighbourhoods of Baghdad. Forty-eight people were killed and 150 wounded, police said.
In the bloodiest incident, car bomb was detonated near a crowded market in the northern suburb of Shaab, killing 14 and injuring 24.
Another two car bombs exploded outside a restaurant and a bus station in the predominantly Shia city of Basra. Thirteen people died and at least 40 were wounded, local police said.
Some 13 Iranian pilgrims died on an Iraqi bus that was targeted in the town of Balad, about 80km (50 miles) north of Baghdad.
Bullet to the head
Gunmen opened fire on two police checkpoints in the predominantly Sunni Anbar province city of Haditha, some 250km northwest of Baghdad. Eight officers were killed in the ambush.
In the same area the bodies of another eight policemen and five civilians were found dumped in a remote desert area. The men had been kidnapped on Friday and killed with a bullet to the head.
A car bomb in the city of Samarra went off near a gathering of pro-government Sunni militia killing three and wounding 13.
The attacks pushed the death toll over the past week to more than 230.
Prime Minister Nouri al-Maliki said militant groups "will not be able to bring back the atmosphere of sectarian war".
Maliki promised immediate changes to the security strategy. He partially blamed the violence on the wider unrest in the region, particularly that in neighbouring Syria.