Iraq-born MP says 'Muslim ban' is 'demeaning and sad' but fails to criticise Theresa May
Nadhim Zahawi said ban reminded him of schoolyard racism, but defended the PM.
A British MP from Iraq has called US President Donald Trump's so-called Muslim ban "demeaning and sad", but has stood by Prime Minister Theresa May's response to the outrage.
Nadhim Zahawi, a Conservative, has two children studying in the US so he and his wife regularly travel to the country for visits. He was born in Baghdad, to Kurdish parents, but moved to the UK when he was 9 years old. He is a British citizen, but no longer holds an Iraqi passport.
Appearing on the BBC's The Andrew Marr Show on Sunday (29 January), Zahawi said Trump's executive order blocking entry from seven Muslim-majority countries reminded him of the racism he experienced as a child.
"I don't think I've felt discriminated against since little school when kids were very cruel as a young boy coming from Iraq with Kurdish origin," Zahawi said.
"For the first time in my life, last night, I felt discriminated against. It's demeaning. It's sad.
"One of my sons had a life-threatening illness last year. He spent about two months in hospital in Princeton… but we couldn't have travelled if we were going through the same thing now.
"And there are many, many other human stories we've been hearing about from the community in the UK and there are hundreds of thousands of people who are born in Iraq – whether Kurdish or Arab or any other ethnic group – who are now British citizens and I always thought we are equal as British citizens."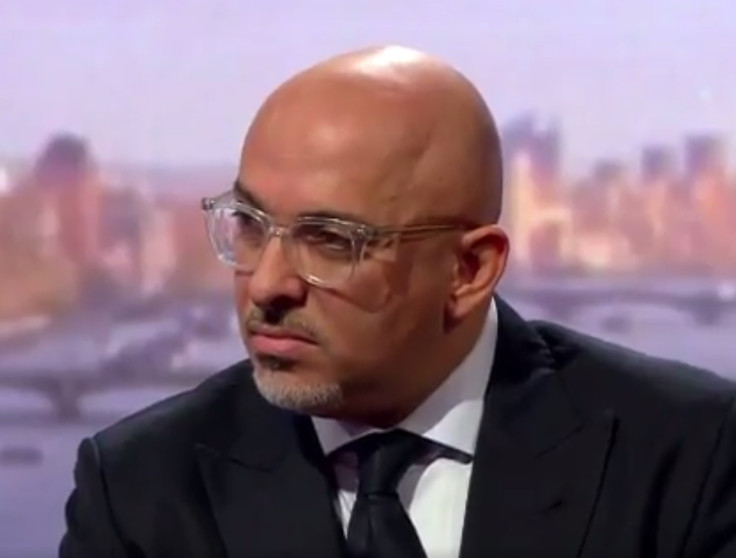 MP Nadhim Zahawi criticising Donald Trump's so-called 'Muslim ban'
The Andrew Marr Show / BBC
In a press conference in Turkey on Saturday (28 January), May refused to condemn Trump's action three times.
The following day, at around 4am, a Downing Street spokesman released a statement clarifying May's stance. The statement said that Downing Street does "not agree with this kind of approach" but that it was for the US government to decide its own immigration policy.
May has been criticised for not going far enough in her criticism. Labour Party leader Jeremy Corbyn released a statement criticising May for failing to stand up for British values.
"President Trump's executive order against refugees and Muslims should shock and appal us all," he said.
"Theresa May should have stood up for Britain and our values by condemning his actions. It should sadden our country that she chose not to.
"After Trump's hideous actions and May's weak failure to condemn them, it's more important than ever for us to say to refugees seeking a place of safety, that they will always be welcome in Britain."
On social media, #TheresaTheAppeaser started trending and Zahawi himself retweeted a Winston Churchill quote which read: "An appeaser is one who feeds a crocodile, hoping it will eat him last."
However, Zahawi failed to condemn May's lack of vigour in sending a message to Trump.
He said: "I'm reassured by Prime Minister Theresa May's statement because she's quite clearly says she disagrees with this, she quite clearly says she will make representations on behalf of every citizen."
Turkish Prime Minister Binali Yildirim and Luxembourg Foreign Minister Jean Asselborn, have botgh criticised Trump's suspension of refugee programs, while French foreign minister Jean-Marc Ayrault and his counterpart from Germany Sigmar Gabriel, said "The reception of refugees fleeing the war, fleeing oppression, is part of our duties," in a joint news conference, according to Al-Jazeera.
© Copyright IBTimes 2023. All rights reserved.