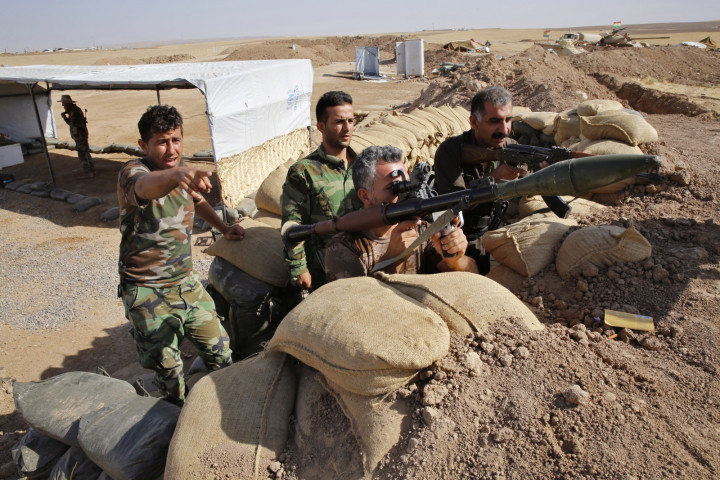 Isis (now known as the Islamic State) militants have attacked an Iraqi riverside using gunboats and car bombs, killing 17 people and wounding 54, according to security sources.
The group attacked Dhuluiya, a town 45 miles (70km) north of the Iraqi capital, Baghdad, for two hours before being pegged back by Iraqi security forces.
Police and medical sources confirmed that two suicide bombers detonated car bombs in the town, targeting a meeting between Sunni militiamen and Iraqi Shia security forces.
One bomb struck a market, causing mostly civilian casualties, while the other drove an explosive-filled Humvee into a meeting of the Sunni tribe, the al Jabour.
The Sunni tribe has chosen to fight alongside Iraqi Shia forces against the Islamic State.
The town of Dhuluiya is in a belt of Sunni towns north of the Iraqi capital where the Islamic State has gained control having captured the northern city of Mosul.
The use of gunboats marks a tactical shift for the terror group who have previously operated only on land but have also captured Syrian aircrafts from Taqba airbase in Raqqa from Syrian President Bashar al-Assad's forces.
IS launched its offensive on Iraq from its heartland of north-eastern Syria, capturing key Sunni towns and cities such as Mosul and Tikrit. It has now declared a "caliphate" that straddles the Iraqi-Syrian border and represents a greater landmass than that of the United Kingdom.
The United States has continued to conduct air strikes in northern Iraq to help Kurdish Peshmerga and Iraqi forces repel the Islamic State's march in both directions to Baghdad and Kurdistan.
The strategic Haditha dam in the western province of Anbar has been cleared of Islamic State militant by Iraqi forces with the aid of the US strikes, the first outside of northern Iraq, while Mosul dam was recaptured from the group last month.
According to the UN, over 1.6 million people have been displaced by conflict in Iraq this year while 850,000 people fled their homes in August alone.