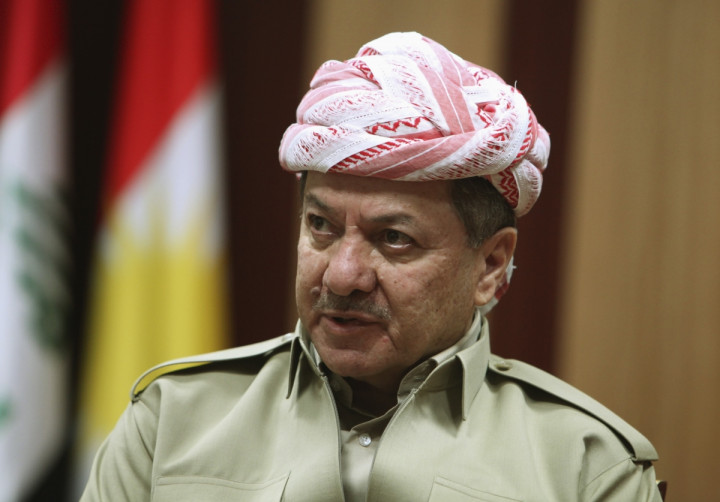 Iraq's top Kurdish leader has requested Kurdistan's parliament prepare a referendum on independence in light of the ongoing Sunni insurgency threatening to tear the country apart.
Massoud Barzani told the autonomous region's legislature to create an electoral commission in preparation for a landmark "referendum on self-determination".
"It is time to decide about our self-determination and not to wait for other people to decide about us," he said in a behind-closed-doors recording obtained by the Associated Press.
"For that reason, I consider it necessary... to create an independent electoral commission as a first step and, second, to make preparations for a referendum."
With Baghdad fraught by political instability and northern Iraq battered by a Sunni insurgency, which has seen the capture of cities such as Mosul and Tikrit, Kurds now sense the perfect moment to obtain the independence many have long sought.
Last week, Turkey's ruling party indicated that it is ready to accept an independent Kurdish state in what is currently northern Iraq following the charge of Islamist militants through the country's northern regions.
"In the past an independent Kurdish state was a reason for war [for Turkey] but no one has the right to say this now," Huseyin Celik, a spokesman for the ruling AK party, told the Financial Times.
"In Turkey, even the word 'Kurdistan' makes people nervous, but their name is Kurdistan," he added.
"If Iraq is divided -- and it is inevitable -- they are our brothers . . . Unfortunately, the situation in Iraq is not good and it looks like it is going to be divided."
Last month, Iraqi Kurdish fighters claimed to have taken full control of the city of Kirkuk after the Iraqi army fled Islamic State of Iraq and al-Shams (Isis) insurgents.
The capture of new territory by the Kurdish militia, known as Peshmerga, has added to sentiment among Kurds wanting independence from Iraq.