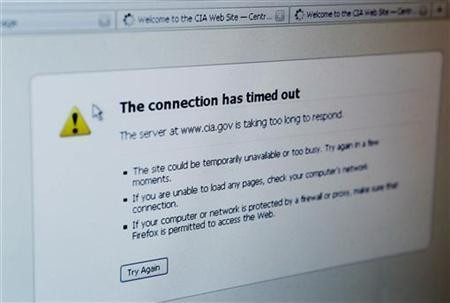 Iraq's proposal to implement strict internet laws has outraged rights groups and activists who have started protesting against the ambiguous laws.
Activists charge that the draft aims at curtailing the freedom of internet users, a medium through which many uprisings in the Middle East toppled regimes.
According to reports, the lawmakers involved in framing the legislation vowed to simplify the laws and make them more liberal. Yet, activists continue to address the issue with a sceptical eye.
As per the rights group Human Rights Watch (HRW), the proposal has the potential to restrict the freedom of journalists, whistleblowers and peace activists which would be against international law.
The group published a 16-page legal analytical report on the draft titled, "Iraq's information Crimes Law: Badly written Provisions and Draconian Punishments Violate Due Processed Free Speech"
According to the report, the draft allows to criminalise even legitimate information sharing through a website.
"This bill would give Iraqi authorities yet another tool to suppress dissent, especially on the Internet, which Iraqi journalists and activists increasingly turn to for information and open debate. The Council of Representatives should reject laws that would undermine the freedoms enshrined in Iraq's2005 constitution," said the deputy Middle East director at Human Rights Watch, Joe Stork.
Article 3 of the proposed law allows the government to slap a life imprisonment on anyone who "intentionally" spreads information through computers to undermine the country's "supreme economic, political, military or security interests". This may even end up imprisoning a peaceful critic who shares his/her view of the government.
The same Article goes on to authorise life imprisonment for anyone involved in "hostile entity for the purpose of upsetting and public order or endangering the country," which, the HRW says, is vague and wide.
Although the legislation is aimed at potential insurgents, it is wide enough that it gives authorities the power to prosecute even civilians. The country merely has 1.1 percent of internet penetration in 2010, according to reports.
"How lawmakers handle this bill will be a signal to the world about the kind of country they want Iraq to become. They can look backward and come down on the side of repression or they can look ahead and stand up for a rights-respecting society," Stork concluded.
The law is likely to be tabled in parliament within two months before which the parliament members have promised to introduce changes to the proposal which was drafted during an insurgency period.