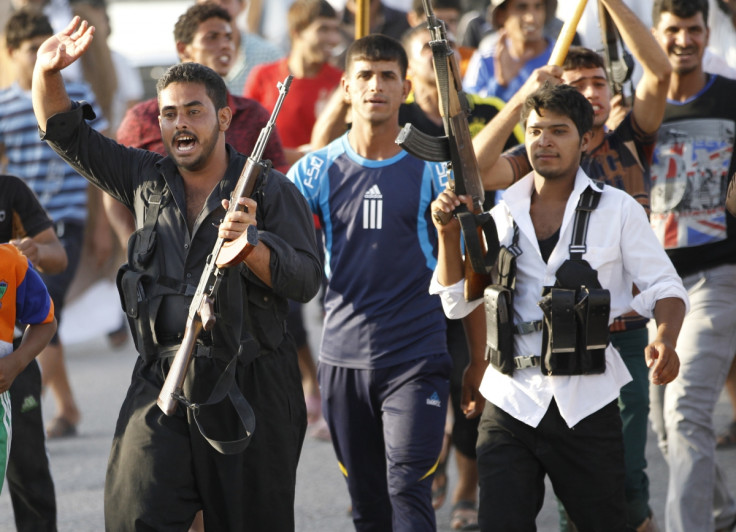 While fighting against Islamist militants, the Iraqi troops are said to have opened fire randomly on civilians forcing them to flee the second largest city of Mosul.
Locals have accused the soldiers of unprofessional conduct during their half-hearted fight against insurgents of the Islamic State of Iraq and the Levant (Isis).
Either out of desperation or because of confusion, the troops have shot down dozens of civilians, witnesses from Mosul, the capital of Ninevah province, told the local news outlet Rudaw.
Iraqi police and troops have been accused of deserting the cities as soon as the Islamists went on the offensive.
The desertions took place despite assurances by top army commanders in Ninevah province that they would protect the cities.
"I felt cheated. They [Iraqi troops] betrayed me and all of people Iraq," said Ninevah governor Athil al-Nujafi.
"The armed groups [Isis] acted more professionally than the Iraqi army. They began by respecting the people, which the Iraqi army did not. Of course we try will to continue helping the people of Mosul who are still there. Even though Mosul is not under our control, we will try to continue providing them with water and electricity."
At least half a million people have reportedly fled Mosul, the first area to be captured by the al-Qaida splinter group.
Shortly after their takeover, the Islamists implemented Sharia law, the hardline Islamic rule, in the city.
The failure of US-trained Iraqi troops forced Iraqi Prime Minister Nouri al-Maliki to warn deserting troops that they would face the death penalty.
In the face of army desertions and advances by the militants, tens of thousands of Iraqi civilians have joined the fight against the insurgents.