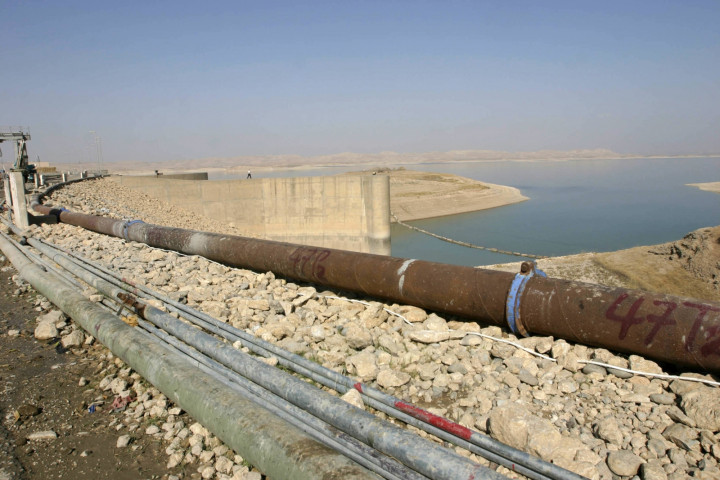 The Sunni extremists in Iraq who have established the Islamic State have taken control of the war-torn country's biggest dam in Mosul giving them the ability to flood major cities or halt water supply to farmlands.
The militants, who called themselves Islamic State of Iraq and the Levant (Isis), before setting up the caliphate, have also captured three key towns and an oil field overrunning unopposed Kurdish security forces.
"The terrorist gangs of the Islamic State have taken control of Mosul dam after the withdrawal of Kurdish forces without a fight," Iraqi state television reported.
The encounter between the militants and the forces did not last long. The capture of the power-generating dam could prove vital for the Sunni insurgents in their ongoing onslaught against the Shiite-led Baghdad administration headed by Prime Minister Nouri al-Maliki.
"Hundreds fled leaving vehicles and a huge number of weapons and munitions, and the brothers control many areas. The fighters arrived in the border triangle between Iraq, Syria and Turkey," said the Islamist group.
Thousands of residents in the towns of Zumar and Sinar, located near Mosul, have fled the area fearing further attacks on the autonomous Kurdish region.
The insurgents warned the residents of nearby villages in the region bordering Syria to evacuate as they are planning to mount a large-scale offensive.
"A humanitarian tragedy is unfolding in Sinjar," said UN envoy Nickolay Mladenov.
The militants have also taken control of the Ain Zalah oil field bringing the number of insurgents-held fields to four.