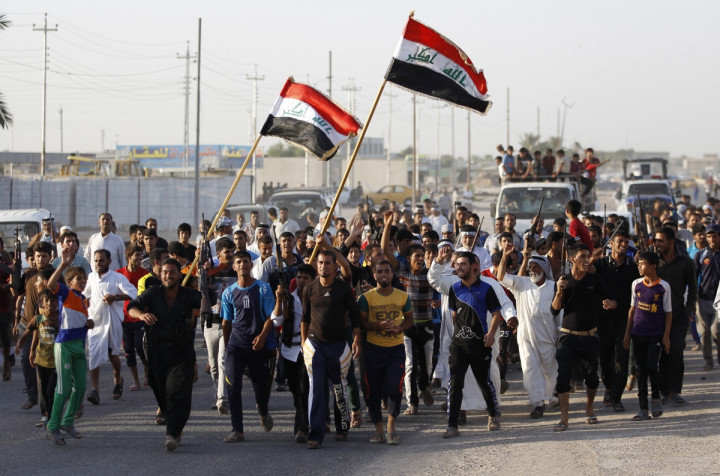 The US has recalibrated the operations at its Baghdad embassy evacuating and relocating many employees as the Islamist rebels continue to advance.
Security at the mission has been stepped up amid the volatile situation. About 50 marines have been deployed to provide extra security at the sprawling building and some of the diplomatic staff members have been told to relocate to some other parts of Iraq or leave the country.
"Overall, a substantial majority of the US Embassy presence in Iraq will remain in place and the embassy will be fully equipped to carry out its national security mission," said State Department spokesperson Jen Psaki.
"The Embassy of the United States in Baghdad remains open and will continue to engage daily with Iraqis and their elected leaders — supporting them as they strengthen Iraq's constitutional processes and defend themselves from imminent threats."
Baghdad has the largest US diplomatic mission in the world with about 5,000 personnel.
The latest move has come alongside Secretary of State John Kerry's conversations with his counterparts in several Middle East nations including Saudi Arabia and Jordan, where some staff members have been relocated, to discuss the Iraqi crisis.
The US army is not involved in the evacuation procedures, said the state department.
The Pentagon said: "The US military has airlift assets at the ready should State Department request them, as per normal inter-agency support arrangements."
The US has also issued a travel advisory to its citizens, saying: "US citizens in Iraq remain at high risk for kidnapping and terrorist violence."
Militants seize Tal Afar
The US evacuation plans have been put in place as the Isis (Islamic State of Iraq and Levant) militants are advancing in northwestern Iraq capturing the ethnic Turkish city of Tal Afar, near Mosul.
"The city was overrun by militants. Severe fighting took place, and many people were killed. Shiite families have fled to the west and Sunni families have fled to the east," a government official from the city, who did not wish to be identified, told Reuters.
In another development, it is emerging that the US is planning to hold direct talks with Iran to discuss the Iraqi conflict.
Media reports suggest the Iran-US dialogue could take place very soon.