Iraqi lawmakers have voted in favour of measures to ban US citizens from travelling to their country. The vote passed specifically in response to US President Trump's executive order restricting the travel of Iraqis and nationals from six other Middle Eastern nations.
The Trump administration's ban on travel to the US for individuals with citizenship for Syria, Iraq, Sudan, Somlia, Iran and Yemen has been met with anger and resentment in Iraq where 5,000 US troops have been deployed to fight the Islamic State (Isis).
The vote in Iraqi parliament asks the government in Baghdad to retaliate against the executive order, Reuters has reported.
Iraqi foreign Minister Ibrahim al-Jaafari is due to meet with the US Ambassador on Monday (30 January 2017) to express his unhappiness at the travel ban that has targeted Muslim majority nations.
The Islamic Republic of Iran has also issued a strong statement condemning Trump's executive order limiting immigration.
The regional power, which enjoyed a certain level of rapprochement under the Obama administration has warned that it would take legal, political and reciprocal measures. However, Iraq's Foreign Minister Javad Zarif did say that people with a valid visa to travel to Iran would still be welcome. "Unlike the US, our decision is not retroactive. All with valid Iranian visa will be gladly welcomed," he said.
Under Trump's ban – which has been called the 'Muslim ban', referring to one of the Republican leader's most controversial election promises – citizens from the seven nations are now barred from entering the US for 90 days from 27 January. The executive order has also suspended the admission of Syrian refugees to the US indefinitely.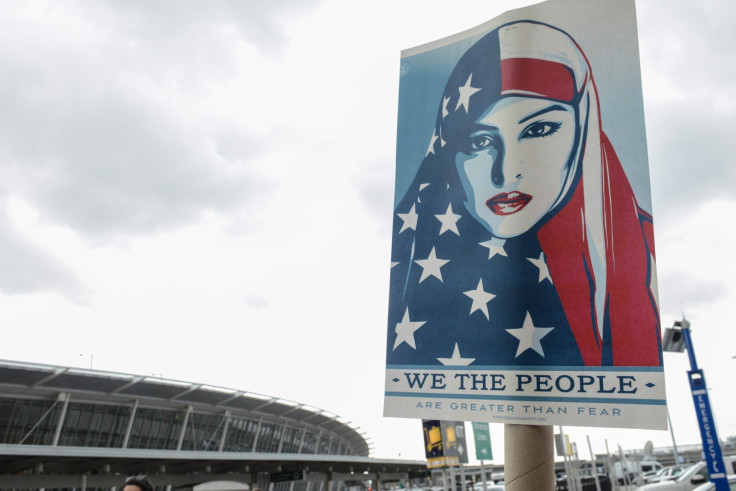 World leaders have expressed their dismay at the measures, and in the US protests have erupted outside many of the nation's major airports. At US borders and immigration control, chaotic scenes have been reported.
The ban left green-card holders from the seven affected nations stranded as they attempted to re-enter the US after travelling, despite having legal residence in the country. They were taken in for interviews by border officials without automatic permission granted for them to re-enter.