Iraqi security forces are inching towards the famed Great Mosque of al-Nuri in west Mosul from where Isis leader Abu Bakr al-Baghdadi had announced the so-called Islamic caliphate about two years ago.
Lt. Gen Abdul Amir Rashid Yaralla of the Iraqi federal police said in a statement on Friday (10 March) that they are now in control of Nabi Sheet and Ukaydat districts in western Mosul, which are less than one kilometer away from the mosque, Rudaw reported.
On 29 June 2014, al-Baghdadi had declared himself the leader of the so-called caliphate from the famed mosque and had executed 13 Islamic clerics in the area who refused to accept his leadership.
"I am the wali [leader] who presides over you, though I am not the best of you, so if you see that I am right, assist me. If you see that I am wrong, advise me and put me on the right track, and obey me as long as I obey God in you," he had reportedly said on that day.
The Isis leader was recently reported to have fled western Mosul after being trapped there for some days following the beginning of Iraqi forces' offensive to liberate this part of the River Tigris. The Iraqi government had declared the liberation of east Mosul in late January and about three weeks later, announced the start of the west Mosul operation.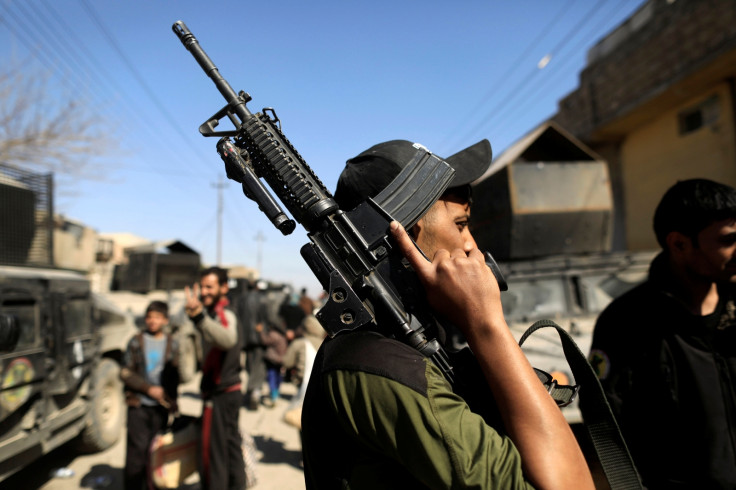 The mosque reportedly houses a popular tilted minaret, which the jihadists wanted to destroy when they were on their destruction spree soon after setting up their so-called caliphate in Iraq. The militants destroyed many archaeological and heritage structures, both in Iraq and Syria, in the past two years, terming them un-Islamic.
The al-Hadba minaret, also referred to as the hunchback by Iraqis because of its tilt, was saved by the residents of the area who formed a human chain around it and forced the militants to back off.
Iraqi security forces who have already recaptured Mosul airport, university and recent Badushprison are now aiming heading deeper into the city as resistance from the enemy has reportedly lost intensity. Many foreign Isis fighters and non-combat members were reported to have fled the battleground, while the liberated areas are littered with the bodies of dead militants.