Iraqi troops have recaptured key government buildings and the main museum in Mosul, the last stronghold and de facto capital of Islamic State (Isis). The buildings were used by the police and judicial departments.
A spokesperson for the Iraqi interior ministry's elite forces, which are spearheading the operations, told Reuters that the government complexes were snatched from the militants' grip on Tuesday, 7 March as part of the ongoing counter-terror operations.
"They killed tens from Daesh [Arabic acronym for Isis]," during an hour-long overnight raid outside the buildings, said the spokesperson.
The buildings are located in the central part of western Mosul and their recapture would enable Iraqi forces to mount fresh attacks against the lingering insurgents in the region. The retaking of the buildings is seen as more symbolic rather than strategic.
Mosul fell into the hands of Isis in 2014 and has been proclaimed as the capital of the "Islamic Caliphate" by the extremist group. The organisation's leader Abu Bakr al-Baghdadi had declared himself as the caliph and announced the emergence of the caliphate from this city.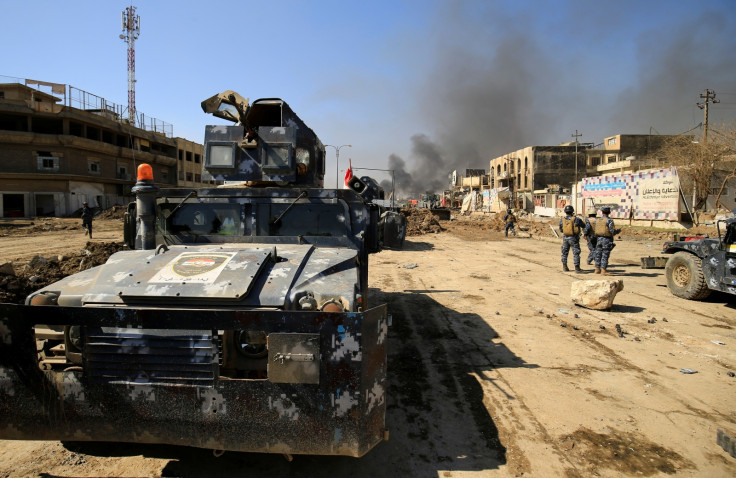 Iraqi forces had launched what they called the battle for Mosul in mid-October, 2016. While the city's eastern parts were captured in January, the western areas of Mosul still witness heavy fighting.