The Iraqi army has taken control of Badush prison near Mosul where Islamic State (Isis) militants executed hundreds of inmates in 2014, a military unit said in a statement. The prison is located about 10km northwest of Mosul on the road to Tel Afar.
The Iraqi army's command that is leading the "We are Coming Nineveh" operation said their forces have also taken control of a segment of the road leading to Tel Afar, cutting off Isis' route between Mosul and the city, Rudaw reported.
Isis reportedly captured the prison in the summer of 2014 and was believed to have executed at least 670 inmates on 10 June, 2014. Most of those killed were Shia Muslims, Kurds or Yazidis.
The UN's then High Commissioner for Human Rights Navi Pillay had said Isis militants broke into the prison early in the morning and rounded up around 1,000 to 1,500 inmates. They took them all to a different location for screening where Sunnis were separated from the rest. Up to 670 non-Sunni prisoners were then shot dead by the militants, he had reportedly said at that time, terming it cold-blooded killing.
An inmate who reportedly managed to escape the Isis raid on the prison told Human Rights Watch that prison guards had locked all the cell doors the night before the massacre and fled. Some plain clothes guards came in the morning to a cell containing about 90 Yazidi inmates and told them that they were leaving the prison area because Mosul had fallen to Isis.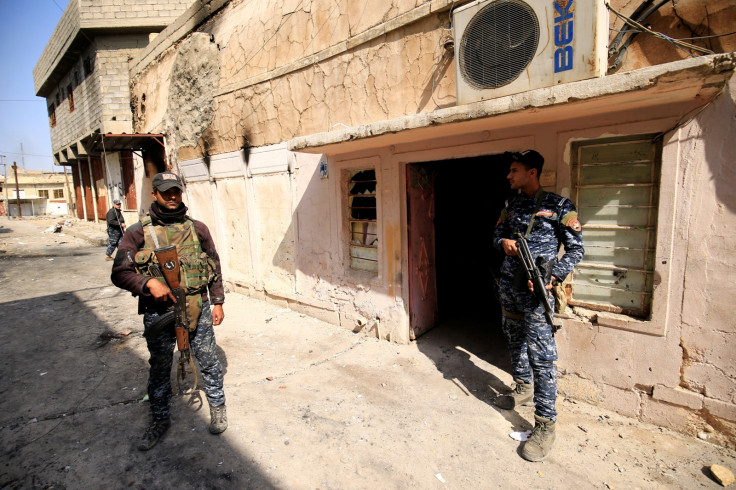 Human Rights Watch had reportedly talked to 15 survivors of the prison massacre who told the charity that they were brought to a ravine at a distance of 2 km from the prison, where they were robbed of all their belongings. They were then lined up along the edge of the ravine and shot with machine guns. Up to 40 people reportedly survived the execution.