A report into the abortion laws in Ireland has said a change is legislation will be the most effective way of giving women lawful access to terminations.
The Report of the Expert Group on the judgement in A, B and C v Ireland has been discussed by the government in a cabinet meeting.
This report was produced to provide background information on the topic of abortion in Ireland, and set out recommendations on how the country should proceed in ensuring women who are entitled lawfully can have abortions.
Abortion is illegal in Ireland unless the mother's life is at risk. The decision must also be agreed upon by two doctors.
The report was commissioned after a Court of Human Rights judgment, which said there is a gap in the theory and implementation of the right to a lawful abortion in Ireland.
All three women (A, B and C) became pregnant and wanted terminations. A was living in poverty and felt she could not afford another child. B was single and had fallen pregnant after emergency contraception failed.
The third woman, C had been treated for cancer and was in remission when she became pregnant. She wanted an abortion as she was unable to gain clear medical advice and though the pregnancy may lead to the cancer reoccurring.
All three travelled to the UK to have abortions. The Court of Human Rights ruled in favour of C, but dismissed the other two cases, saying there had been no violation of rights.
The Expert Group report pointed to several options the Irish government has in terms of its abortion law.
The notion of a specialist register was put forward, for doctors who carry out terminations. It also said there should be more doctors with the expertise on when a termination is appropriate, as two doctors are required to approve an abortion.
It also said there should be special provisions for when a woman's life is in imminent danger.
The role of GPs, gynaecologists and psychiatrists should be increased, it said. In regards to GPs and psychiatrists, the report concluded that they are better suited to determine whether the pregnant woman is at risk of suicide as a result of a pregnancy.
In terms of how to implement changes, the report said issuing new guidelines would not be effective, as guidelines are non-binding and do not have the force of the law.
The most effective method, the report said, was legislative options. "The issue of how to provide for the X case has been considered by other bodies, who have all concluded that legislation, in some form, is the most appropriate way in which to regulate access to lawful abortion in Ireland," it said.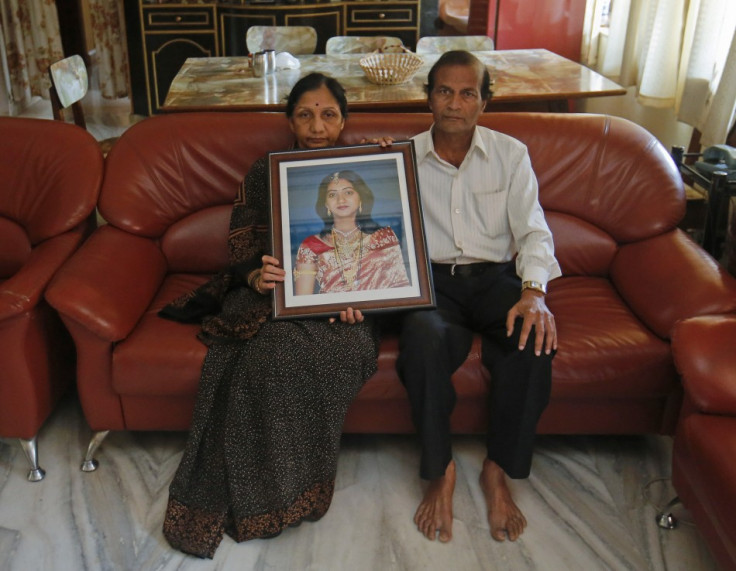 After the cabinet meeting, Edwin Poots, minister for health, said: "I welcome the publication of this report and wish to thank the Expert Group for their commitment and their dedication to this work and for the invaluable contribution they have made in bringing clarity to this complex and sensitive issue."
The report follows the death of Savita Halappanavar, who was refused an abortion despite begging doctors for one.
Halappanavar was admitted to the University Hospital Galway on 21 October when 17 weeks pregnant. She was told there was no way her baby would survive but refused to carry out the abortion until the baby's heart stopped beating.
As a result, she was left in pain for two-and-a-half days until the foetus died. She then developed septicaemia and died on 28 October.
Following Halappanaver's death, there was a public outcry over the abortion laws in Ireland.
Tina Acketoft, from the Parliamentary Assembly of the Council of Europe, said: "Abortion was refused even though the foetus that Savita was carrying did not stand any chance of survival.
"She was left suffering and crying for help until she died. I consider what happened to Savita an affront to human dignity and a serious form of violence
"I call on the Irish authorities to take immediate steps to align Irish legislation with European standards and the case law of the European Court of Human Rights. The only way in which this disturbing death can be a little less pointless, is by ensuring that no more women die in Ireland from being denied legal abortion."