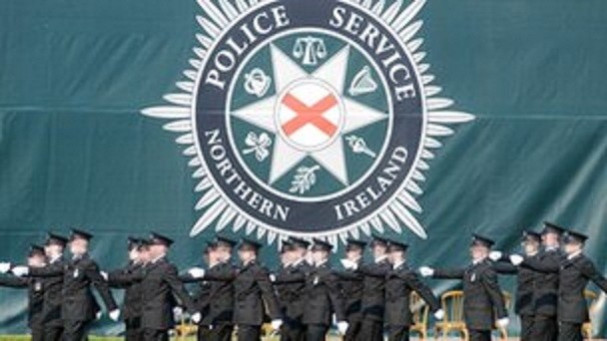 Police in Belfast have arrested a 38-year-old man on suspicion of attempted murder after gunshots were fired at police during the latest clashes between loyalist and nationalist protesters.
As tension increased, police used water cannon to disperse nationalists and loyalists throwing bottles, bricks and smoke bombs as rioting continued in parts of Belfast on Saturday 5 January. The clashes are the latest in the unrest springing from a decision by Belfast City Council to raise the union flag less frequently at City Hall.
On Saturday 5 January, as hundreds of loyalists demonstrated outside City Hall, the Lower Newtownards Road was the scene of renewed violence, following clashes the previous night which injured nine Police Service of Northern Ireland (PSNI) officers and led to 18 arrests as petrol bombs were thrown and roads blocked across Belfast. On Thursday night, ten officers were injured, with two arrests made.
"Serious public disorder" was reported by the PSNI in the Castlereagh Street and Templemore Avenue areas on the night of 4 January, when its officers faced hundreds of loyalist rioters. An estimated 30 petrol bombs were thrown, and attempts were made to hijack three vehicles near Beersbridge Road area, where a shop was also broken into.
Northern Ireland's First Minister Peter Robinson called the scenes a "disgrace" and said those responsible were playing into the hands of increasingly active dissident republicans.
Social Democratic and Labour Party policing spokesman Conall McDevitt asked those involved whether violence was the answer to their problems.
"I appeal for calm today and over the weekend and ask people taking part in protests to reflect upon the violence and ask themselves if they want to be associated with that violence and if that is the best way that they feel they can have their voice heard," he said.
Meanwhile the Irish Independent reports that Willie Frazer - the loyalist activist behind the Love Ulster parade in Dublin in 2006 which was cancelled after riots broke out - has announced that he will bus 150 protesters to Dublin on 12 January and "sarcastically" ask that the Irish flag be lowered.
"When we ask for the Tricolour to be taken down, it's a tongue-in-cheek gesture, it's to give Irish people a sense of how we feel," he said. "I would be very offended if I was living in Ireland and someone came and asked me to take the flag down."