A sitting and two former prime ministers are at loggerheads over Brexit as the spectre of a second referendum rears its head over the issue of the Irish border.
Sir John Major attacked Theresa May as being guilty of "bad politics" and insisted that Parliament should be able to order another referendum if they rejected the proposed Brexit deal.
Major said that May would endanger the peace process in Ireland if she did not abandon her pledge to keep the UK out of a customs union with the EU.
Continually fighting with an anti-EU faction in his Tory party when he was prime minister, Major told Sky News that the extreme ultra-Brexiteers are a "minority in Parliament".
"We cannot have a decision where the tail wags the dog. The majority of people in Parliament don't agree with the extreme position they set out. They agree with bits of what they say, but not the extreme position.
"Parliament cannot and should not be manipulated in this fashion," he said.
Meanwhile, former PM Tony Blair will use a speech in Brussels on Friday to urge EU leaders to stop Brexit by making concessions whereby the British public would change their minds and call for a second referendum.
It comes as the foreign minister Boris Johnson accused the Remain camp of using the issue of the Irish border to fight a "proxy war" to stop Brexit.
Theresa May rejected the European Union's idea of a "common regulatory area" on the island of Ireland, which would keep Northern Ireland in a customs union.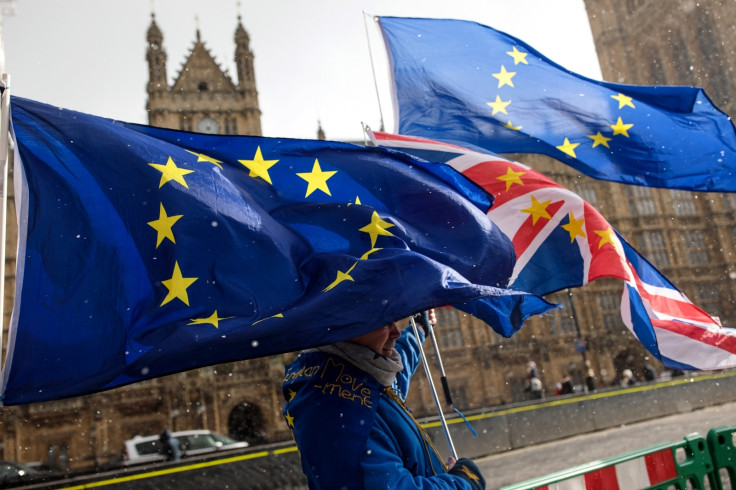 She says this would threaten the UK's constitutional integrity and in any case would be rejected by the DUP which is propping up her government.
An ally of the foreign secretary told the Telegraph: "The ultra-Remainers are determined to do everything in their power to stop the democratic will of the people who voted to leave. The Irish border issue is being used as a proxy war to stop Brexit."
Theresa May will meet top European Council head Donald Tusk on Thursday (1 March), a day before she gives a speech on British relations with Brussels after Brexit.
Meanwhile, Brexit secretary David Davis said the UK would not pay its divorce bill until the EU relents on its bid to keep Northern Ireland in the customs' union.
Davis wrote a letter to Tory MPs laying out how "all the issues" of concern had to be solved before any agreement would be reached, the Times reported.