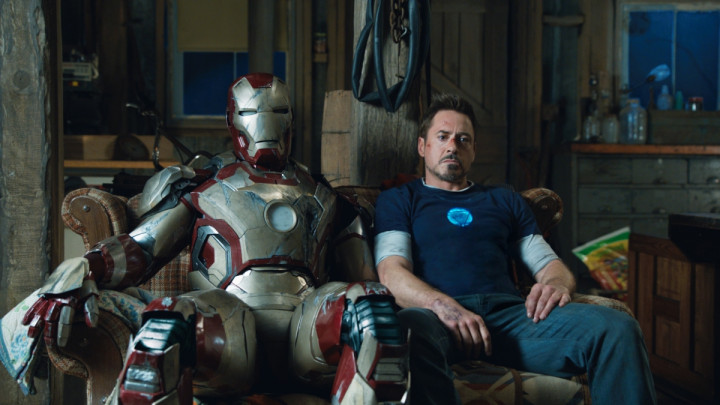 The internet is abuzz with speculation on whether Iron Man 4 will star Robert Downey Jr, or if Avengers 2 is the end of the Tony Stark character.
According to a website kdramastars.com Robert Downey Jr is not yet contracted to make a 4th Iron Man film. Plus, it is also confirmed that his current deal will only ensure his appearance in the upcoming two Avengers films.

The rumours around Avengers: Age of Ultron stems from a scene played in a video during Comic-Con, which showed all of the Avengers defeated on the ground with Iron Man picking up the broken shield of Captain America. It seems like the villain will give the Avengers their greatest battle yet and could leave a lot in his wake, reported enstarz.com
After Avengers 2, it is unknown when Iron Man will return. Robert Downey Jr and Kevin Feige have already said that they would like to return. With Marvel set up to have multiple movies coming out a year, Iron Man could be arriving soon and facing the events of the last Avengers movie.
Marvel Studios recently revealed a long list of films that they have lined up for many years during the 2014 Comic-Con event. According to analysts, if they were to follow the list, it is likely that Iron Man 4 would be released on the aforementioned date, reported breathecast.com
While an official launch date for Iron Man 4 has not been announced, the website says the upcoming blockbuster film is looking at a May 3, 2019 release.
Also, fans are hoping to see Robert Downey Jr on the big screen when the fourth instalment in the film franchise finally debuts.
In an interview with Entertainment Weekly, Downey Jr hinted about keeping his options open to continue in the role of Iron Man. He said, "It's down to Kevin (Marvel Studios president) and Perlmutter (CEO of Marvel Entertainment) and Disney to come to us with what proposal is, and that's on us to agree or disagree."
Kevin Feige has also hinted that even if Robert Downey Jr was out of the picture, the Iron Man franchise would continue.
Previously, in an interview with OK magazine, Feige had said, "I believe there will be 4th 'Iron Man' film and a 5th and a 6th and a 10th and a 20th. I see no reason why Tony Stark can't be as evergreen as James Bond. Or Batman, for that matter. Or Spider-man."