Iron Man 4 in the works? Robert Downey Jr tweets cryptic team photo of a 'new project'
Rumours suggest the new project could be Iron Man 4 as Favreau has directed 2 instalments for the franchise.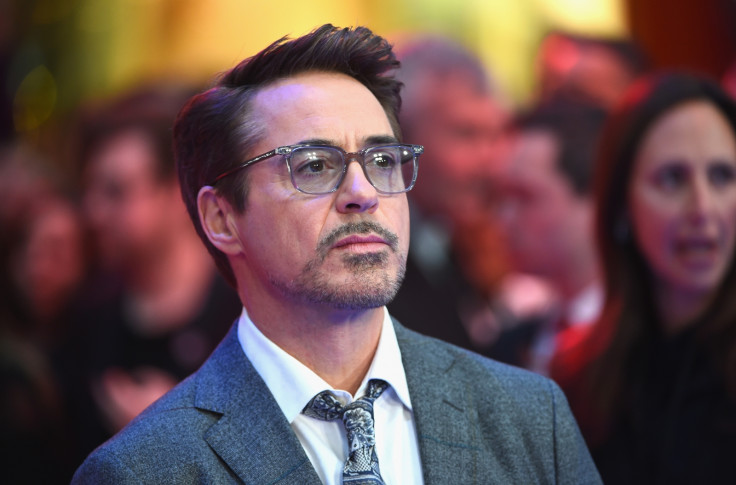 Robert Downey Jr took to social media to tease a new project on Monday (12 September). The 51-year-old actor shared a photo of himself along with his friend Jon Favreau, Marvel Studios president Kevin Feige, Russo brothers – Joe and Anthony – Spider-Man: Homecoming actor Tom Holland and celebrity chef Roy Choi.
In the photo, the team can be seen smiling for the camera. The image was apparently taken in Atlanta where Marvel has based its major operations. The studio has reportedly capitalised on Atlanta, Georgia's big tax cuts and produced Captain America: Civil War and Ant-Man in the city. Marvel is currently working on Spider-Man: Homecoming, Guardians Of The Galaxy 2 and Avengers: Infinity War.
So what does this photo state? There is speculation that the new project could be Iron Man 4 as Favreau has directed two instalments for the franchise and also played the role of Happy Logan in the superhero movie. The rumours were strengthened as Feige and Russo brothers – who directed Avengers: Infinity War – are also in the photo. Moreover, Downey Jr had previously said: "I feel like I could do one more [Iron-Man movie]."
Nonetheless, reports claim that this could be another project altogether as Downey's tweet does not mention Iron Man. "New project @Jon_Favreau and @RidingShotgunLA are working on! (Photo cred: @jimmy_rich, Glam cred: @DavyNewkirk)," Downey wrote alongside the picture.
Favreau starred in the 2014 comedy film Chef. Hence, this could well be a sequel to that film. Guess fans will have to wait for further updates from the actor to get a clear picture of the "new project".
© Copyright IBTimes 2023. All rights reserved.