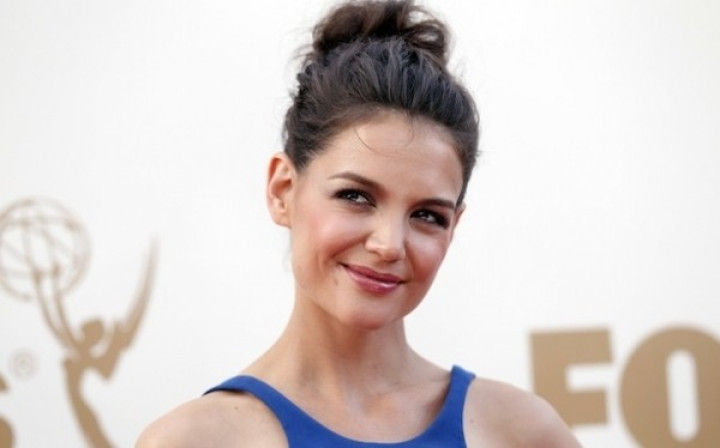 Katie Holmes took to social media on Sunday to share sweet photos of her daughter Suri Cruise. The photos were taken when the Batman Begins actress was celebrating her mother Kathleen's birthday.
One of the black-and-white photos shared on Instagram shows the 37-year-old actress cuddling her 10-year-old daughter. The actress has captioned the photo: "#blessed #goodnight #gratitude #happybirthdaymom #family #love"
In another photo, Holmes can be seen on a chair and Suri resting on her. "#gratitude #littleangels #blessed," the actress has captioned the photo.
It appears the little one was tired from all the dancing during the birthday celebration. Next photo shows Suri dancing with one of her little friends. "#happybirthdaymom #surprise #gratitude #family ," Holmes has captioned the photo.
Tom Cruise and Holmes are parents to Suri. The little one was born in April 2006. The former couple got married on 18 November 2006 in a castle in Bracciano, Italy. However, the two divorced on July 9, 2012.
After their divorce, it has been rumoured that Holmes and Jamie Foxx have been dating in "secret". Holmes allegedly has been bound by a clause which bars her from dating publicly for five years after her divorce from the Mission Impossible star.
"Katie signed a clause in her quickie divorce settlement that prevents her from embarrassing Tom in various ways, like talking about him or Scientology, or publicly dating another man for five years after the divorce," Radar Online has claimed, adding, "She's allowed to date, but she cannot do so in a public fashion, and she's not supposed to let any boyfriend near their daughter, Suri."