Isis claims responsibility for suicide bomb attack in Idlib that killed dozens
Dozens were killed when a suicide bomber boarded a bus carrying rebel fighters near the Turkish border.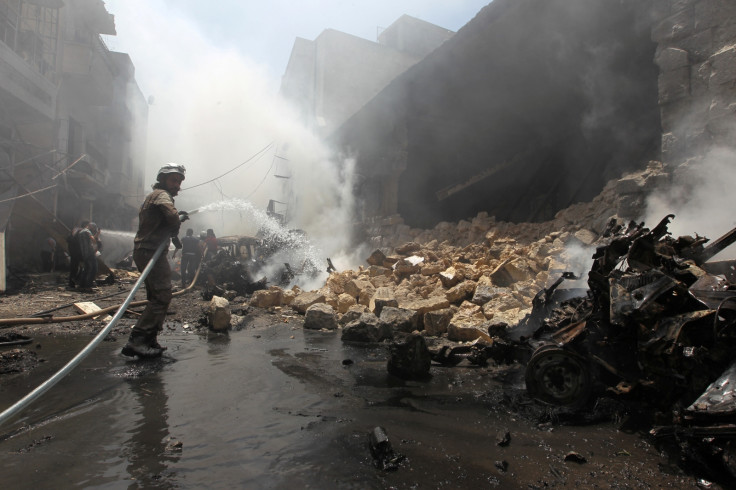 Isis has claimed responsibility for the killings of at least 30 in a suicide bomb attack in Atmah, Idlib province, saying in its own propaganda that 50 were killed from Syrian rebel groups.
The extremist group reported through its propaganda outlet that it had carried out the attack. Daesh's own estimate was far higher than initial reports that 35 were killed and many more injured. Isis regularly overestimates the success of its attacks in its propaganda.
The UK-based Syrian Observatory for Human Rights reported on 14 August that the attack was carried out by a suicide bomber who got on a bus carrying opposition fighters and detonated his suicide vest.
The bus was carrying the rebel troops near the Turkish border not far from the Atmeh refugee camp and border crossing when the explosion occurred.
A media activist inside Idlib told the Associated Press that rebel forces opposed to Isis were likely to make a retaliatory attacks against the group. The unnamed source said 200 rebels from various factions were based near Atmeh and regularly bring in weapons through the crossing.
The suicide bomb attack comes amid intense carnage in Idlib and neighbouring Aleppo. The battle for control of Syria's most populous city has seen as many as 327 civilians, including 76 children and 41 women in Aleppo and its countryside killed between 31 July and 14 August 2016, the Syrian Observatory for Human Rights has said.
© Copyright IBTimes 2023. All rights reserved.