Cylinders said to contain chlorine gas were dropped on a town in Syria's Idlib province by a helicopter overnight, a search-and-rescue group operating in the rebel-held territory said. Up to 33 civilians were affected by the attack.
"Just before midnight, helicopters dropped five explosive barrels containing cylinders of chlorine and shards of metal on neighbourhoods in Saraqeb," Raed al Saleh, head of the Syrian Civil Defence Group, told Al Jazeera.
"We suspect it was chlorine because of the smell and the nature of the injuries – suffocation and burning, red eyes. Members of the civil defence brought them all to the nearby hospital," he added. According to reports, women and children were the main victims of the attack.
The Syrian Civil Defence Group, whose volunteer rescue workers are known as the White Helmets, uploaded a video of the aftermath to YouTube. The clip shows a man who is struggling to breathe being treated with an oxygen mask by people in uniforms.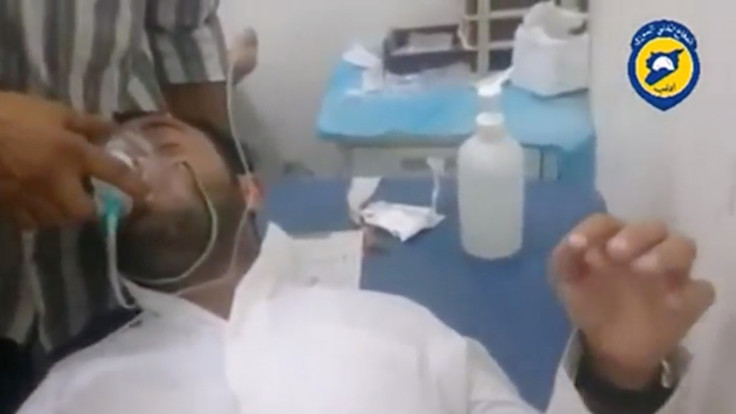 Separately, a doctor who treated the victims recalled the harrowing scenes. "All of them had breathing and lung problems, spanning mild, moderate and severe symptoms, while coughing and having bloodshot eyes," Ibrahim al-Assaad told the The Guardian. "They smelled of chlorine, and the civil defence workers who rescued them said the site of the attack also smelled strongly of chlorine."
"It is impossible to get used to this pain we see," he added. "Impossible."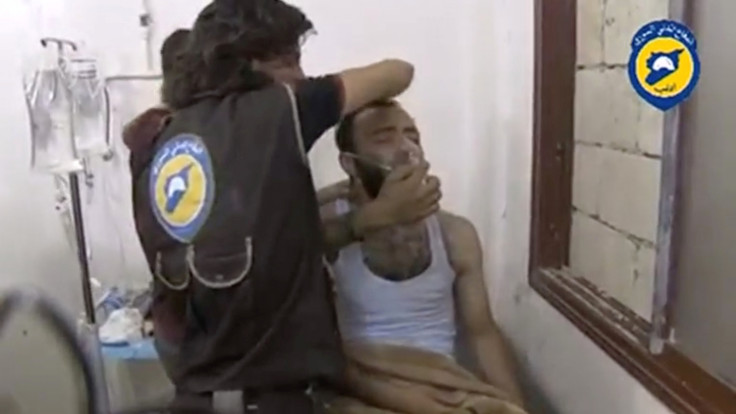 The Syrian National Coalition (SNC), a unified group of opposition factions, said President Bashar al Assad was responsible for the attack. "After shelling, besieging and killing civilians and perpetrating war crimes on them, the Assad regime has resorted once again, and in breach of UN resolutions 2118 and 2235, to using chemical substances and toxic gasses," the SNC said in a statement.
"The daily reality confirms that all the international agreements and previous Security Council decisions, be they about chemical weapons or otherwise, are meaningless for the Assad regime."
The gas attack came just hours after a Russian helicopter was shot down over over Idlib province, which is under rebel control. The two incidents reportedly took place within 15km of one another.
The downing of the Russian aircraft on 1 August was the single deadliest episode for Russian forces since launching operations in September 2015. All five soldiers on board died. Graphic footage of the aftermath of the attack showed a battered body – thought to be a Russian pilot – being dragged through the dirt and loaded onto a truck.