Isis claims its bloodiest day in Baghdad as 90 killed by multiple bombings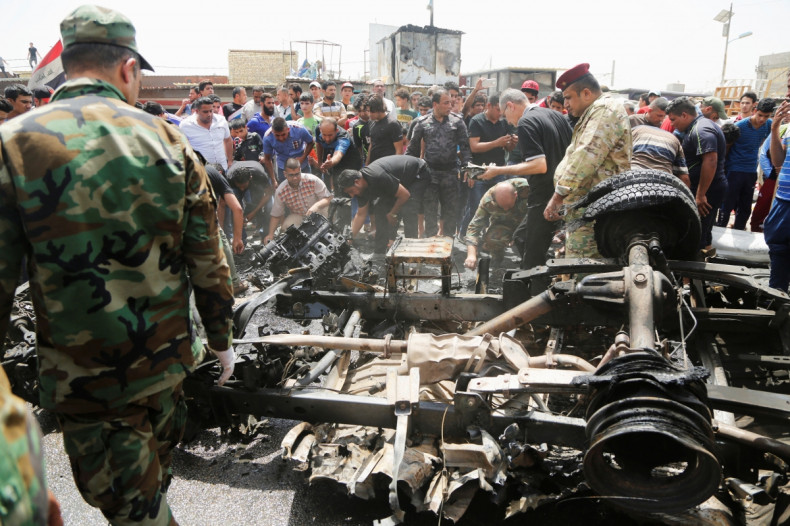 A series of bombings in Baghdad on Wednesday (11 May) has killed more than 90 people, marking the bloodiest day for the Iraqi capital so far this year. Sunni insurgent group Islamic State (Isis) has claimed responsibility for all four of the explosions, with the largest occurring in a crowded Shia marketplace in Sadr city which alone claimed the lives of 63 people.
The blasts, which targeted primarily Shia-dominated neighbourhoods, offered a grim reminiscence of Iraq's sectarian conflict. The incident further highlights a sharp escalation in attacks on civilians, underscoring the Iraqi government's failure to tackle the insurgents while they maintain an ever increasing presence in the region.
Within hours, a second suicide bomb detonated in the Kadhimiya neighbourhood, killing fifteen people. Dozens of others were injured in the attacks, increasing the likelihood of a higher death toll. Most of the victims were either women or security personnel.
Prime Minister Haider al-Abadi's office denounced the attacks. "The latest explosions will not stop us from fighting Daesh [Arabic name of IS]," it said, according to the New York Times.
In the initial statements, released via jihadist channels and quoted by several publications, Isis claimed responsibility for the biggest attack in Sadr, which is home to nearly one million Shia residents. Following that, the extremist group also took ownership of the other onslaughts, whilst warning that more attacks are likely to come.
"This is the worst attack on Baghdad for a long time. After every defeat IS receives at the front, in the actual war, they launch an attack on Baghdad," Saad al-Muttalibi, a member of Baghdad provincial council security committee, told the Washington Post.