The Islamic State (Isis) has copied the techniques and methods used to indoctrinate the Hitler Youth and create generational social change in the Middle East, according to counter terrorism experts.
In a 100 page report on so-called 'Caliphate Cubs', the Quilliam Foudation has outlined the major trends of indoctrination employed by Daesh as it seeks to mould a generation of children in its own twisted image.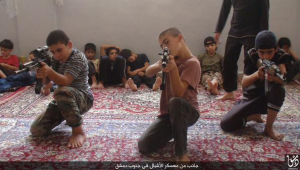 "Elements from Nazi Germany can be glimpsed in the systematic indoctrination of children through schools and training camps in IS. The concepts used by the Nazis are perfectly applicable to the Islamic State," the think-tank found in its Children of the Islamic State report.
It states IS has sought to create fighters "more lethal" that those currently on the battlefield in Iraq and Syria. The Quilliam foundation said the Islamic State's use of public executions and exposure and desensitisation to violence bears the hallmarks of the Nazi techniques.
"This was perfected by the Nazi regime, which institutionalised and systematised the exploitation of children by employing the education system and youth groups like Hitler Jugend (Hitler Youth)," the study stated.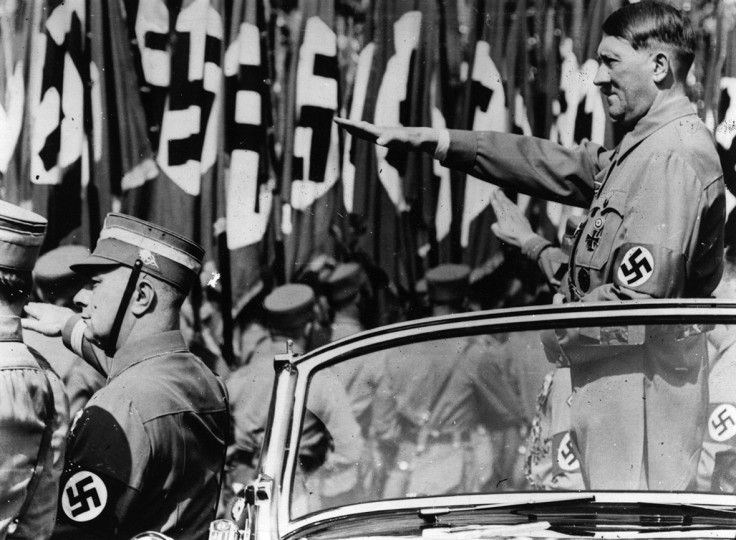 The report also traces the origins of the Caliphate Cubs to the training of armed youth wings under Iraqi dictator Saddam Hussein.
"The most important Iraqi child soldier units were the 'Ashbal Saddam', or Saddam's Lion Cubs. Created after Iraq's defeat in the 1991 Gulf War when Saddam was attempting to reconsolidate his power, the Ashbal Saddam recruited boys aged 10 to 15.
"These children were also sent to military camps, where they underwent indoctrination, and trained for up to 14 hours per day. Children were desensitised to violence through training techniques, including frequent beatings and deliberate cruelty to animals," Children of the Islamic State stipulated.
The report said like the Hitler Youth, Saddam's lion cubs saw battle defending cities during the US-led invasion in 2003.
The study has been endorsed by the UN and is due to be published in Parliament on Wednesday (9 March). Its says 50 British children are growing up in the Islamic State, with an estimated 30,000 foreign recruits, more than 800 of them from the UK fighting for Daesh.