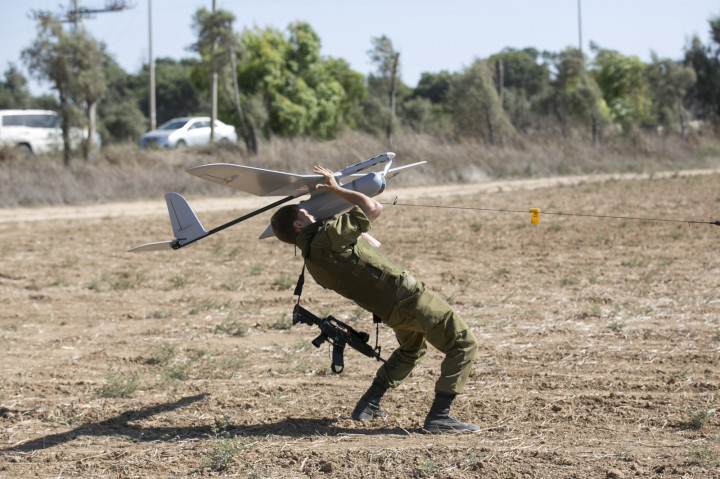 Isis, now known as Islamic State, is said to be developing sophisticated unmanned aerial vehicles as part of bolstering its weapons arsenal to widen its battle against Israel and the US.
A member of the Islamist group, which has captured territories in Iraq and Syria, wrote on Twitter that the Sunni extremists are on their way to having advanced drone capabilities, according to Israeli daily Arutz Sheva.
The drones will shortly be employed to attack Israel, said the Canadian-born member, who fled his country to join the militant group.
He also claimed that many western engineers who have knowledge of building up drones are working on the project.
The Islamic militant further wrote that the drones will be employed to attack US soil, using Mexico as a launchpad.
The claims have surfaced as one of the latest videos released by the insurgent group included footage apparently shot from a drone.
The nearly 14-minute high-quality video, which appears to have been professionally edited, was uploaded to YouTube containing a surveillance recording showing aerial views of what is believed to the Syrian Army Military Base 93 near the northern province of Raqqa.
A caption that scrolls across the video recording reads: "From the drone of the army of the Islamic State."
If confirmed that the radical group possesses drone capabilities, it will put them in the league of other non-state organisations such as Hezbollah, Hamas, and Libyan rebel groups.
Given the scale of sophistication which the group has displayed in the past several weeks by seizing money-spinning facilities including oil fields, refineries, and dam, experts say it would not be a surprise if the group has managed to obtain surveillance drones.