Isis driven from Sinjar as Kurdish forces raise flag over symbolic Iraqi city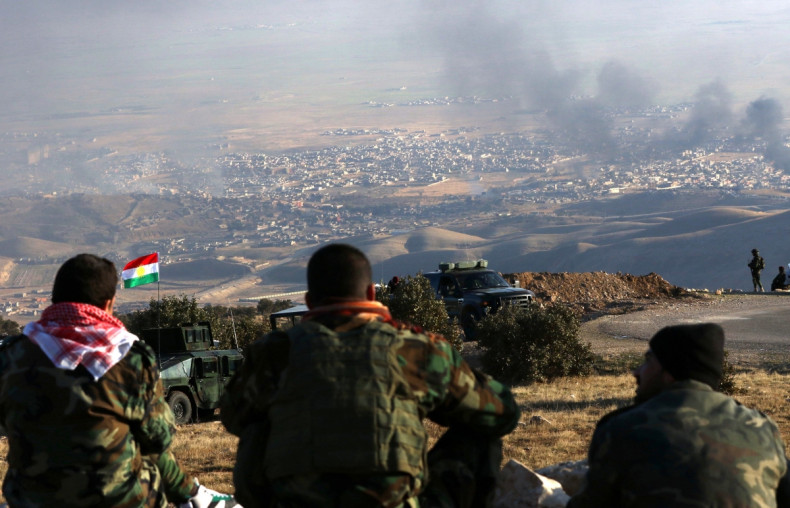 Kurdish Peshmerga fighters said they have taken control of the symbolic Iraqi town of Sinjar from Islamic State (Isis) after a joint offensive with Yazidi forces. Kurdistan Regional Security Council (KRSC) said its forces were inside the town that IS seized in summer 2014, committing some of the worst atrocities it has perpetrated so far.
In a tweet the KRSC said they cleared the area of remaining IS fighters.
Celebratory gunfire erupted in the town centre where Peshmerga fighters raised a Kurdish flag, AP journalists at the scene reported. Some 7,500 Peshmerga, Yazidi fighters, and Kurdish special forces, were deployed in the assault supported by an intensive air strike campaign with 26 US-coalition warplanes involved.
IS captured Sinjar during its 2014 offensive in the northern Iraqi province of Mosul. Facing death, tens of thousands of the Yazidi ethnic minority, which IS considers heretics, fled to the Sinjar mountain, where they were besieged for months. Men who could not escape were killed, while women were enslaved.
Hemin Hawrami, the head of Kurdistan Democratic Party (KDP) foreign relations office tweeted: