After several eastern Mosul residents were admitted in hospitals recently with injuries consistent with a chemical attack, it is being suspected that Isis is using deadly toxins in the war to retain their last Iraqi stronghold.
The jihadists have lost the eastern part of the city to Iraqi government forces and are currently battling them in west Mosul. Iraqi troops have already taken control of Mosul airport, giving them a strategic edge in the ongoing battle in the western part.
However, the retreating militants have continued to attack civilians and stationed troops in the area with mortar shells, car bombs and other weapons. According to the International Committee of the Red Cross, they are now suspected of using toxic chemicals in their attacks.
Robert Mardini, regional director for the Middle East branch of the charity, said that at least 12 people were treated in Mosul hospitals this week "showing clinical symptoms consistent with an exposure to a blistering chemical agent". Dr Lawan Miwan, head of Emergency Hospital in Erbil near Mosul, confirmed to CNN that they are treating two patients with injuries likely caused by exposure to a toxic chemical agent.
Two residents of east Mosul told the news channel that there were Isis mortar attacks on the city on Wednesday (1 March) and Thursday, which came across the Tigris River from western Mosul. Following the attacks, they smelled "something strange", "like a chemical agent" or "mustard gas".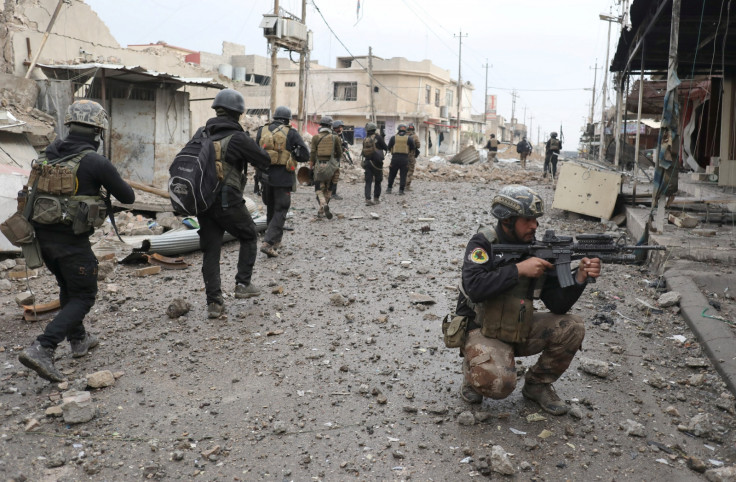 Red Cross spokeswoman Sara Alzawqari reportedly said that the first three cases of the suspected chemical attack were brought to the Erbil hospital on Wednesday, followed by four on Thursday and five on Friday. All are victims of the same attack, she added.
The 12 victims included five children, three women and four men, who Mardini said showed symptoms like coughing, redness in the eyes, irritation, and vomiting that happens due to exposure to toxins.
"The use of chemical weapons is absolutely prohibited under international humanitarian law. We are deeply alarmed by what our colleagues have seen, and we strongly condemn any use of chemical weapons, by any party, anywhere," Mardini noted.
The World Health Organization (WHO) reportedly said on Friday that they have responded to the reports of suspected chemical attacks in eastern Mosul, and are activating an emergency response plan to treat the victims.