Iraqi forces have battled their way to within firing range of Mosul's main government buildings, a major target in the offensive to dislodge Isis from its stronghold in the western side of the city. Taking these buildings would help Iraqi forces attack the Daesh militants in the nearby old city centre and would be of symbolic significance in terms of restoring state authority over the city.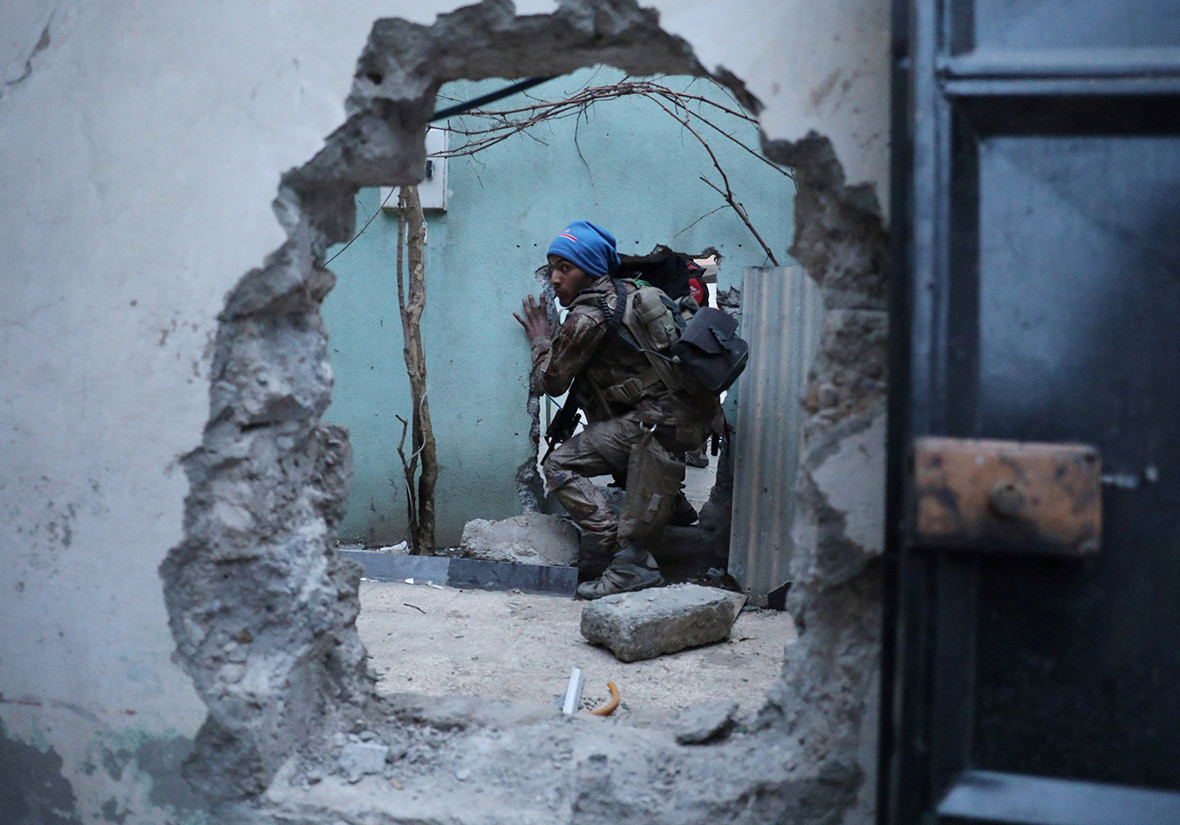 "The provincial council and the governorate building are within the firing range of the rapid response forces," a media officer with the elite Interior Ministry units told Reuters, referring to within machine gun range or about 400 metres (1,300 feet).
US-trained Counter-Terrorism Service (CTS) units are battling Islamic State sniper and mortar fire as they move eastwards through Wadi al-Hajar district to link up with Rapid Response and Federal Police deployed by the riverside, in a move that would seal off all southern access to the city.
Several thousand militants, including many who travelled from Western countries to join up, are believed to be in Mosul among a remaining civilian population estimated at the start of the offensive at 750,000. Unlike Iraqi militants who can blend in with civilians and possibly slip through the net of security forces, foreign fighters have no escape and will therefore fight to the end.
They are using mortar, sniper fire, booby traps and suicide car bombs to fight the offensive carried out by a 100,000-strong force made up of Iraqi armed forces, regional Kurdish peshmerga fighters and Iranian-trained Shia Muslim paramilitary groups.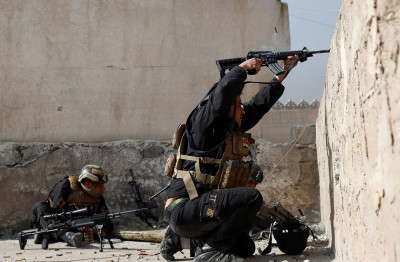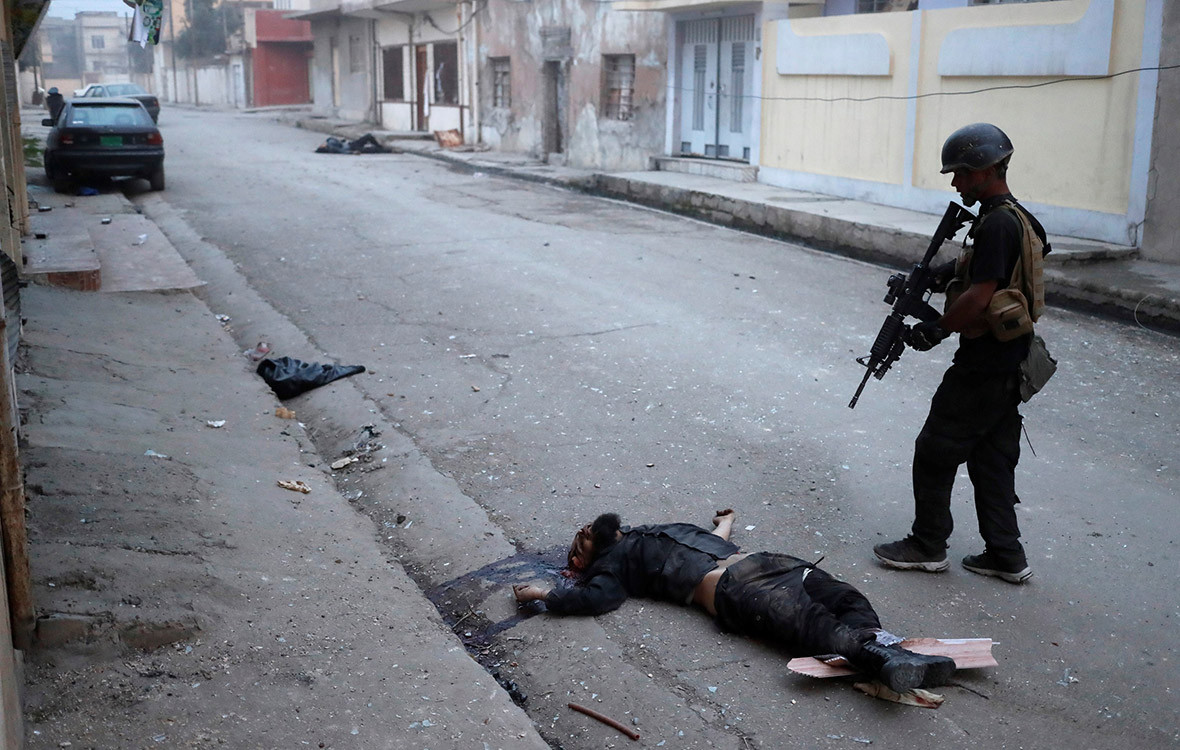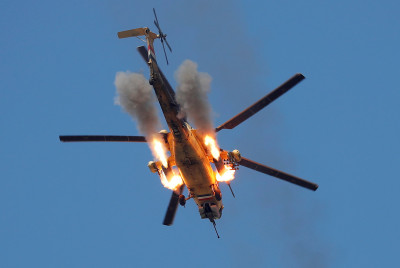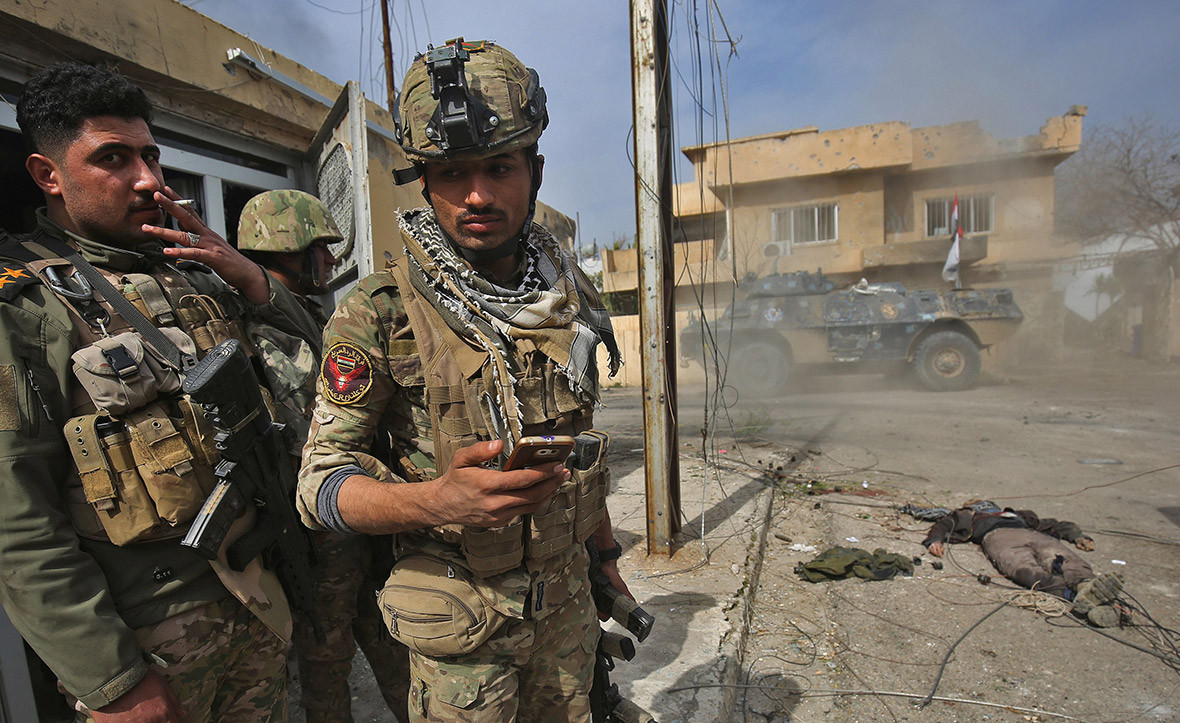 Terrified civilians are fleeing the fighting, some toward government lines, often under militant fire. Others have been forced to head deeper into Isis-held parts of the city. More than 10,000 civilians have escaped from Isis-held districts since government forces broke through the city's southern limits on 23 February, seeking medical assistance, food and water.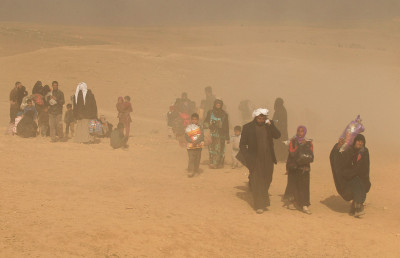 The people fleeing western Mosul are "often exhausted and dehydrated", said a statement by the UN humanitarian aid agency known as OCHA, adding that an estimated 250,000 people could flee the fighting in the coming days. It also warned that the situation for the estimated 750,000 civilians remaining in western Mosul "is desperate" as supply lines have been cut off. Citing eyewitness accounts, OCHA said civilians still in western Mosul are enduring shortages of everything from food and water to gas, heating oil and medical supplies.
Women and children receive items of aid, while men are screened to make sure they are not Islamic State members.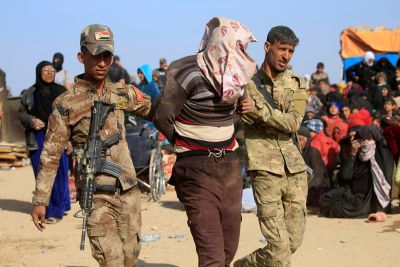 If they defeat Islamic State in Mosul, that would crush the Iraq wing of the caliphate that the group's leader, Abu Bakr al-Baghdadi, declared in 2014 over parts of Iraq and neighbouring Syria. The US commander in Iraq has said he believes US-backed forces will recapture both Mosul and Raqqa – Islamic State's Syria stronghold – within six months.