The Islamic State (Isis) has executed 250 women in Mosul after they refused sexual slavery to jihadi fighters, say Kurdish officials. Daesh (Isis) has forced so-called 'sexual jihad' on thousands of captured women from Kurdish, Yazidi and Shite territories in the past two years.
In the heart of their self-declared caliphate in Iraq, Mosul, is slowly being cornered by Iraqi troops, Kurdish forces and Western-led airstrikes. US President Barack Obama declared on 18 April that he believes that the city will be liberated by the end of 2016 as Nineveh province crumbles to pressure from the north, south and east.
Obama has said he will send further support to the Iraqi military to take back territory that was captured by Isis who chased out the Iraqi army in June 2014. Mosul, which sits in the north of the country where thousands of Kurds and Yazidis — considered apostates and so brutally treated by the extremists — once lived.
But as their homelands fell to the jihadists, their women were captured and sold on a macabre sexual slavery market – governed by ancient laws from almost 1,500 years ago. The women are often transferred between fighters and forced into taking birth control to ensure the illicit trade continues.
But if they dared refuse the advances of the terrorists they are murdered and buried in mass graves alongside members of their family. Said Mamuzini, an official from the Kurdistan Democratic Party, told the AhlulBayt news agency that "at least 250" have been executed by Isis in the city "for refusing to accept the practice of sexual jihad, and sometimes the families of the girls were also executed for rejecting to submit to IS's request."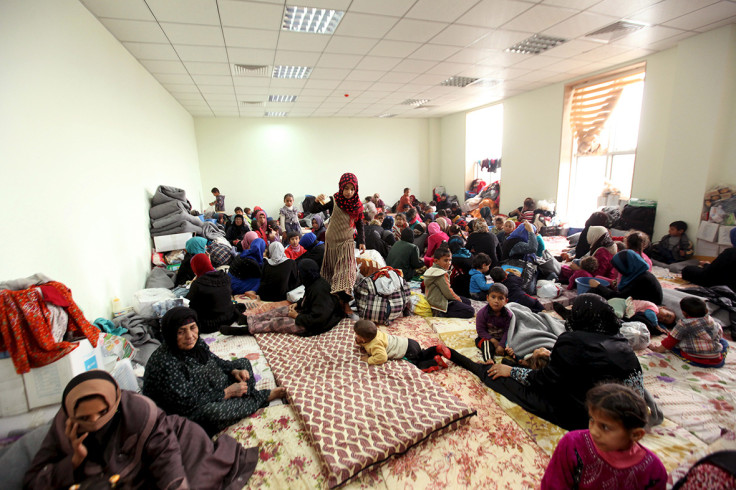 Even women outside of the severely punished Yazidi and Kurdish ethnic groups were being subject to harsh treatment according to the Patriotic Union of Kurdistan. They said that women were barred from going out alone in Mosul whilst being fully covered when in public and were not allowed to choose their spouses.
The Yazidi's homeland near Mount Sinjar was decimated in August 2014. Since then, over 700 rape victims from the ethnic group have been treated at just one clinic in northern Iraq.
According to gynaecologists based there just 5% became pregnant during their enslavement - which is a considerably low fertility rate for the victims of rape. Some of the former slaves who have escaped the clutches of the extremists were forced into having abortions.
Also on 20 April, to the north of Mosul, in neighbouring Turkey, 32 suspected Isis fighters were killed by security forces close to the city near the Bashiqa military camp. Turkey sent hundreds of troops to Bashiqa to protect Turkish military personnel involved in training Iraqi fighters – there has been multiple skirmishes between Isis and the Turkish military.