When Iraq is in the headlines, you probably expect a suicide bombing with hundreds dead, Daesh (Islamic State/Isis) taking over territory or Iraqis protesting against the government. You probably don't expect to see Iraqis celebrating and enjoying life with terrorists just a few cities away. The mainstream media paints Iraqi life with one brush: a depressed, drained and divided country.
But when I landed in Iraq and started walking the streets of Baghdad, I was stunned to see Christmas decorations everywhere. In both secular and religious areas I saw decorated trees and inflated Santas being sold alongside children's Christmas clothing. It was like being in London.
For the past week, fireworks have illuminated the Tigris River every night and a 25m (82ft) Christmas tree was set up in Zawraa Public Park for Iraqi Christians. There are around 48 churches in Baghdad and on Christmas Day, I decided to go to the Protestant Anglican National Church, which was built in 1958, to experience Christmas in Iraq.
When I first walked in, I noticed I wasn't the only Muslim and there were many females with headscarves on sitting with their families and friends. The children walked into the church with confidence, singing with all their spirit and the audience started joining in. We listened to a few festive songs from the choir and two performances from individual women.
The reverend read from the Bible and invited others to follow along or read it in their own time. There were Bibles and hymns available at all the seats. I didn't feel left out or like I needed to go to a special service counter to get the materials required.
Reverend Farook Hammo gave his Christmas sermon acknowledging there were many non-Christians present. He said he would like to "kiss the hands of the Iraqi security forces and Hashd al-Shaabi, as they were protecting us from the terrorists and are aiming to liberate the occupied cities so our brothers and sisters can return to their homes safely. Thank God, we are now able to see the light at the end of the tunnel".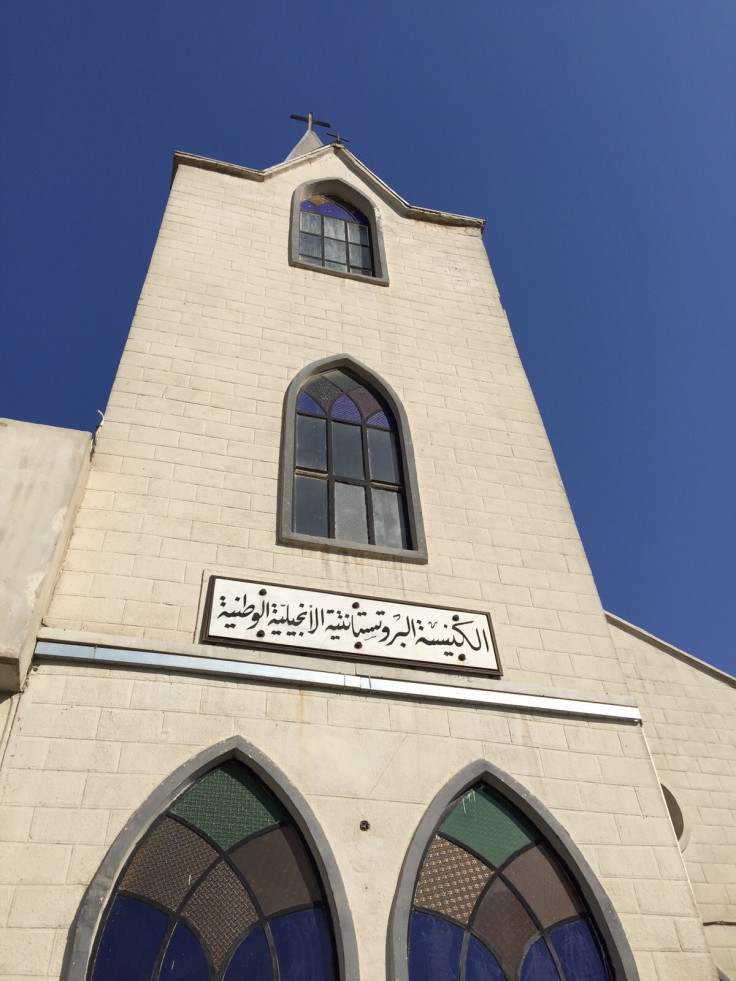 The audience were part of the Christmas festival, as each member would come to the front and recite a verse from the Bible, with everyone saying "amen" at the end.
I had the opportunity to talk to a few people who attended the Christmas service. Zahra Ahmed, a Muslim who came to Baghdad from South Iraq; Nasriya, who came to see her friend perform in the choir, said: "Daesh has failed, it attempted to divert the Iraqis, especially those with faith, it aimed to turn us against one another, but it failed, we've only become stronger."
The outbreak of terrorists in Iraq has united many people and within the sermon, the reverend emphasised "people of faith should stand together for hope in the face of despair".
When I had the opportunity to speak to the reverend, he said: "People all over the world are celebrating the birth of Jesus, and we remember this holy event with religious customs only. This year, we celebrated very briefly as our hearts and souls are with the martyrs who have given up their life in order to protect us. We cannot celebrate like we usually do as there are many Iraqis who are mourning the loss of their son, daughter, home or business."
I very much enjoyed my experience and will be participating in more Christian festivals in the future.
---
Naka Alkhzraji is Arab media manager at London-based charity and research group Integrity.
---