Iraq's victory over Isis in Ramadi is pivotal but Daesh are far from beaten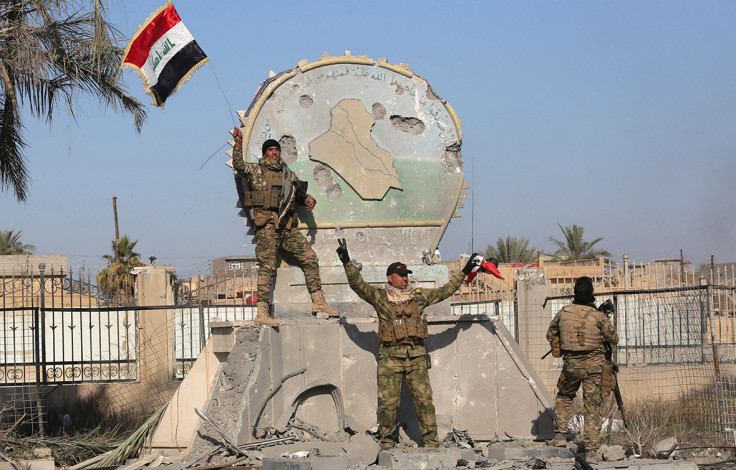 Iraq's victory in ousting Islamic State (Isis) in Ramadi is a significant one and it is little surprise that Iraqi President Haider al-Abadi and US President Barack Obama have been keen to present it as a milestone in the international campaign against Daesh.
Abadi has promised that the IS-stronghold of Mosul is next and while it is positive that the Iraqi forces are emboldened by their success in Anbar, we should not get carried away.
There are notable differences between Ramadi and Mosul, not least the populations – or lack of. Mosul was once a city of some two million and while that is believed to have halved since IS took control in June 2014, hundreds of thousands of civilians remain. Ramadi had a population of 500,000 before the war but all but a few thousand militants had fled when the Iraqi army rolled in last week.
Like Tikrit, Ramadi was largely abandoned by civilians when the Iraq army and Shia militias re-captured it from IS (Daesh). That matters because it allowed the US and its allies to pound IS positions with air strikes without fears of massive civilian casualties. Mosul remains a heavily- populated city and relentless bombing is an unlikely option. The Iraqis will have to fight IS street by street, a dangerous and bloody prospect.
The lack of civilians also allowed the Iraqis to utilise the Iranian-backed Shia militias known as the Haashd al-Shaabi despite Ramadi and wider Anbar being a Sunni Arab stronghold. As in Tikrit, it is likely that civilians will be returned to Ramadi only once the Shia militias – which have had a chequered history of sectarian violence – have withdrawn. This, again, is not an option in Mosul.
As with Tikrit, the Sunni residents of Mosul will be watching intently – if they are able to, given IS's reported restrictions on internet use – what occurs in Ramadi now that IS have been dislodged. The Shia-dominated Iraqi government is mistrusted by many Sunnis and Ramadi will serve as an example of how Baghdad plans to take care of its Sunni population in a post-IS Iraq.
Baghdad will also not want to fight for Mosul alone. Indeed, Iraqi Finance Minister Hoshiyar Zebari told Reuters on Tuesday that Mosul cannot be re-captured without the support of Kurdish forces, which have so far been reluctant to stray too far from Kurdish territory in northern Iraq. While the Kurds were able to wrest Kirkuk from IS early in the war, Mosul is a largely Sunni Arab city and the cons of fighting for it by far outweigh the pros.
As for Abadi's bold claim that IS will be defeated in Iraq in 2016, it remains to be seen if Baghdad can harness the momentum it has gained in western Iraq and head north to Mosul. There are few that will not welcome a resurgent and confident Baghdad after years of abject failure – both militarily and politically – in combating IS, but a liberated Mosul and an IS-free Iraq still feels like a long way off.
© Copyright IBTimes 2023. All rights reserved.