War on Isis: Daesh frees 43 Assyrian Christian captives in return for millions in ransom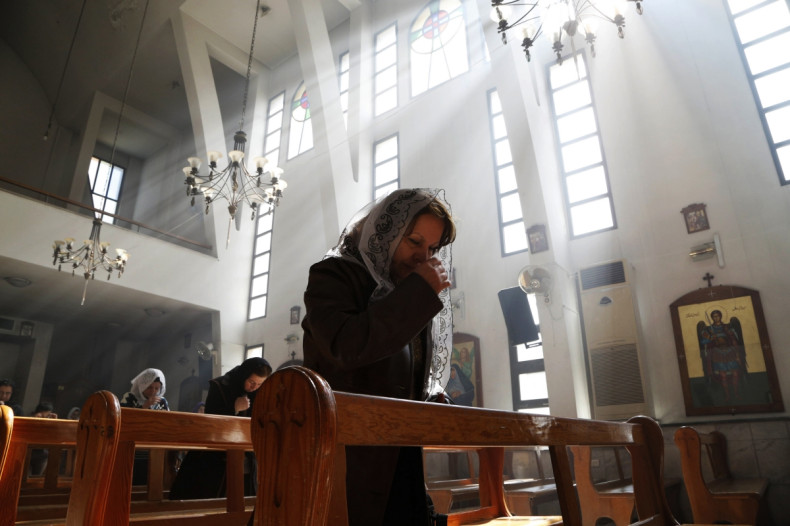 The Islamic State (Isis) has freed 43 Assyrian Christian hostages in return for millions of dollars in ransom payments. The release has been confirmed by Christians groups and activists who operate in the region.
The final batch of the Assyrian Christian hostages — who were among the 250-odd members kidnapped by the IS in February 2015 from north-eastern Syria — includes many women and children. All the hostages were held in Raqqa, the de facto capital of the terror group in Syria.
"The Assyrian Church of the East's Diocese of Syria, under the leadership of His Grace Mar Afram Athneil, has also confirmed that this freed group comprises the final hostages from the group abducted from Assyrian villages in February 2015," read a statement issued by the Assyrian Church of the East Relief Organisation (Acero). The location of the hostage exchange has been kept secret.
Isis had earlier demanded up to $100,000 (£70,850) for each hostage. But the final ransom figure, raised through funds from the Assyrian Christian diaspora across the world, paid to the Islamists is not known yet. Isis had released the hostages in small groups over the year. At least three captives were shot dead during the negotiations and the group — also known by the Arabic acronym Daesh — threatened to kill more of them if the ransom was not paid.
"While this news thankfully marks the end of the most recent tribulation, we mourn the tremendous losses, both human and material, suffered by the indigenous Assyrians of Syria. The destruction of their livelihoods in the historic Khabur villages is a loss for the Assyrian nation and for Syria as a whole," Acero added.
The Assyrian Christians are persecuted across the Middle East — caught up in the whirlwind of conflicts in the region. Though earlier hostage releases were thought to have been mediated by local Sunni tribes, who are now allied with Isis forces, the latest exchange is said to have also involved a priest.