Isis in Libya: British troops to be sent to north African country to combat militants advance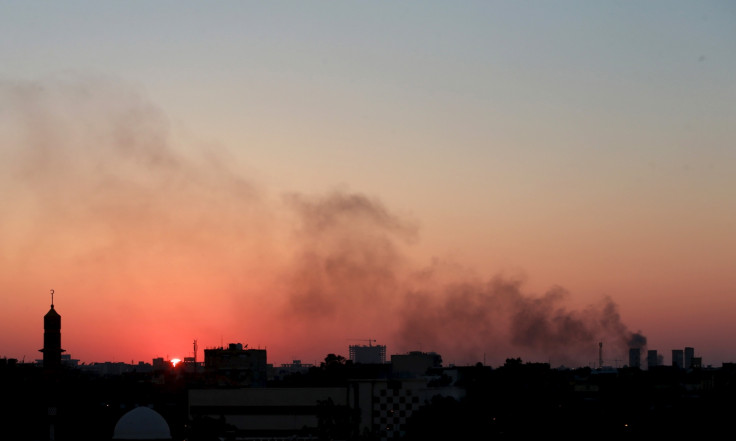 British troops are set to be deployed to Libya as part of an international peacekeeping mission tasked with securing the country and to counter the threat from the Islamic State (Isis) in the North African country.
Military officials from the US, France, Spain and Germany will also join the mission to stabilise the country once the rival warring factions agree on forming a unity government.
The mission participants, known colloquially as the P3+5, are working together with the European Union and United Nations to "rebuild organs of the state and train security forces", according to The Times.
Military sources from Britain and Libya believe that a deal to form an inclusive unity government – which has proven illusive since the fall Muammar Gaddafi's regime in 2011 – appears to be close, The Times reported.
Once the inclusive government is confirmed, the P3+5 will seek a UN Security Council resolution to authorise intervention in Libya to train the local police, army and coastguard.
Special Forces from Britain, France and the US will also conduct counter-terrorism operations against the Libyan branch of Isis and other Islamist groups.
As part of the military operations, American and French airstrikes will be required, with British jets unlikely to participate because of the commitment to fight Isis in Iraq, a Whitehall source told The Times.
"You might see movement towards the end of August," the source said. "Things will then start to move very quickly."
The largest contingent of personnel is expected to come from Italy, which has a long-standing history with Libya dating back to the beginning of the last century.
The details of the mission were confirmed by an EU official and a Libyan government source, according to The Times.
"Some friendly countries have informed us there will be training of Libya security forces to combat Isis," the Libyan source said.
Isis has secured a foothold in war-ravaged Libya, infamously beheading of a group of 21 Coptic Christians on the beach in April.
In the video, which mirrors previous grisly Isis videos, the ringleader points his weapon towards to Mediterranean Sea and pledges that Isis will "conquer Rome".
The group has secured a stronghold in the central, coastal city of Sirte.
European officials are pushing to stabilise the country after recent high-profile incidents involving migrants coming from the Libya.
Lawlessness in the North African country has encouraged people traffickers to send thousands of migrants to Europe.
There are also concerns that Isis could send sleeper cells to the continent, with the aim of eventually attacking soft targets in Europe.
© Copyright IBTimes 2023. All rights reserved.