Crimea's Tartars: Muslim minority deported by Stalin in the spotlight over Ukraine's Eurovision win
Russia has cried foul over changes to voting rules for the Eurovision Song Contest that pro-Kremlin media claim robbed the country of a victory in Stockholm but it is the subject of Ukraine's winning entry – which highlighted the 1944 deportation of Crimea's Muslim Tartars that has really got Russian hardliners riled.
Susana Jamaladinova, or 'Jamala', used the 2016 contest to tell the story the Soviet deportation of tens of thousands of Crimean Tartars, enacted by Stalin ostensibly as a punishment for alleged collaboration between Tartars and Nazi Germany during the Second World War.
Jamala claimed that the song was not political – indeed, Eurovision bans political songs and '1944' was only permitted as it deals with history – but her ethnicity as a Crimean Tartar and the ongoing furore over Russia's annexation of Crimea in the early days of the war in Ukraine has given the contest a geopolitical dimension.
"There is no political statement on my song, just to commemorate my great grandmother, just to commemorate the thousands of Crimean Tartars. We should never forget about this tragedy of our people," Jamala told Euro News, adding that she had not wanted her performance to deal with the ongoing crisis in Crimea, despite claims that Russia was pursuing hostile policies towards the Tartars in Crimea.
"These last two years add a lot of sadness into my life. I know that the new authorities closed a lot of libraries, community centres, even many young people disappeared with no trace and there are a lot of questions about this," she said.
Crimean Tartars were deported by Stalin in 1943 and 1944 alongside thousands of other Soviet citizens with Muslim ancestry including Karachays, Chechens, Ingush, Balkars and Meshkhetian Turks.
They were variously sent to Kazakhstan, central Asia and Siberia with the Tartars ending up in Uzbekistan and remote areas of the Ural Mountains. They were only permitted to take 500kg of their belongings before being packed onto trains.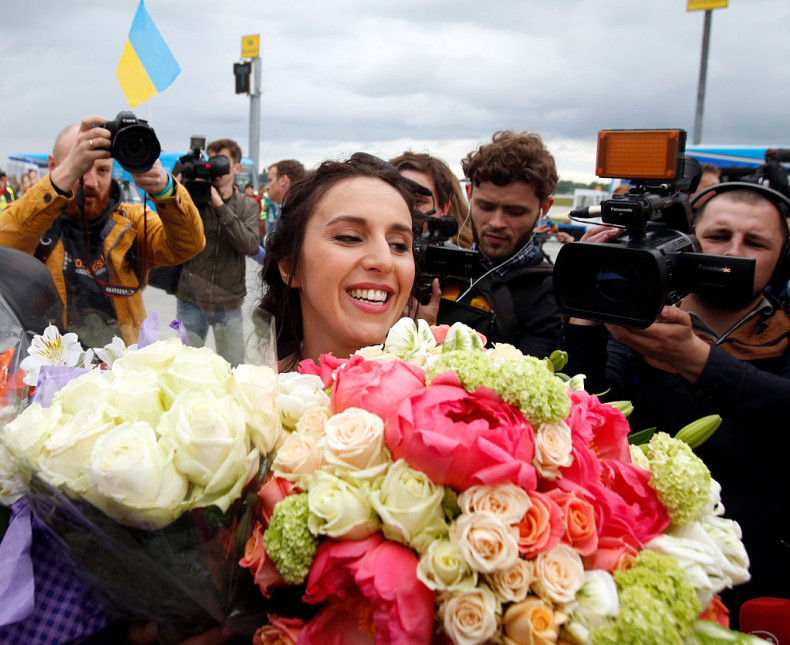 In Uzbekistan, the Tartars faced poverty and hardship and thousands are believed to have perished on organised farms and in labour camps.
Those who were deported from Chechnya and other southern Muslim areas were permitted to return to their ancestral homelands in the 1950s after Stalin's death, but not the Tartars. It was not until 1967 that Moscow admitted that Tartars had not been collaborators with the Nazis and in 1989 before the USSR permitted Tartars to return to Crimea. Many did, but thousands live in Uzbekistan and Russia to this day.
The Tartars' problems did not end there. Many families who returned to Crimea found their lands and properties had been taken over by other Russians and Ukrainians, with many more forbidden from reclaiming their land and opting to squat there – where many of them remain to this day. Russia's annexation of Crimea in 2014 was rejected by the majority of Tartars, who fear a return of discrimination under Moscow's control.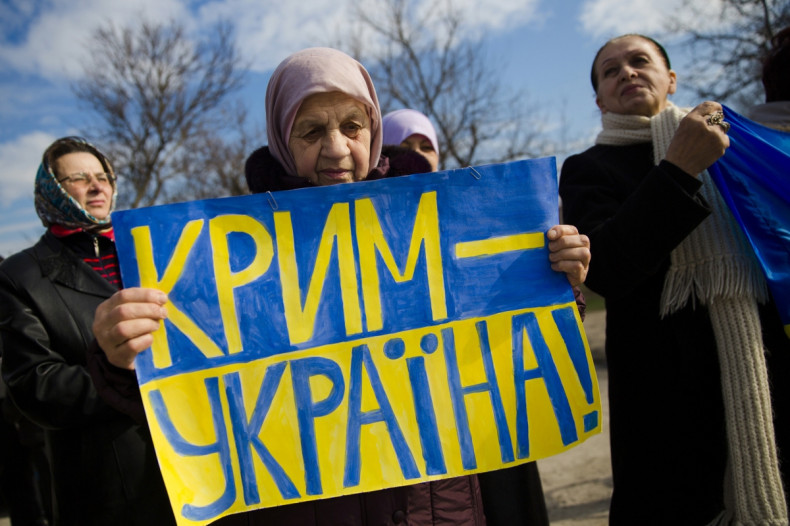 In 1991, Boris Yeltsin signed a law that admitted that Stalin's deportation of the Crimean Tartars and others amounted to genocide.
After Russia's annexation of Crimea in 2014, Crimean Tartars voted in favour of seeking "ethnic and territorial autonomy," Reuters reported. The Crimean Tartar community, which made up around 15% of the Crimean population was opposed to Russia's annexation of the territory.
"In the life of every nation there comes a time when it must make decisions that will determine its future," said Crimean Tatars' assembly leader Refat Chubarov.
"I ask you to approve ... the start of political and legal procedures aimed at creating ethnic and territorial autonomy of the Crimean Tatars of their historic territory of Crimea."