The Pentagon is investigating threats by the Islamic State (Isis) kill 100 US military personnel whose personal details were released online by the extremists.
The Pentagon has not validated the veracity of the call, which was made on an IS-linked website.
"I can't confirm the validity of the information, but we are looking into it," an unidentified US defence official was quoted as saying by multiple news outlets.
"We always encourage our personnel to exercise appropriate Opsec [Operations Security] and force protection procedures."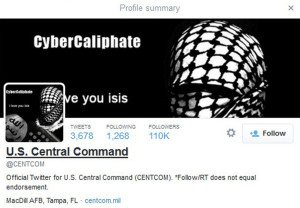 The Islamist extremist organisation earlier posted the names, addresses and photographs of about 100 US military service members – an event known as "doxxing" – and called on jihadists in the US to kill them.
"With the huge amount of data we have from various different servers and databases, we have decided to leak 100 addresses so that our brothers residing in America can deal with you," a post on an IS website by the self-proclaimed Islamic State Hacking Division said.
A US security source told the BBC that those on the "kill list", who are thought to have participated in the anti-IS military campaign are being contacted by the authorities.
The details of the list appear to have been taken from public records and do not look like they were stolen from classified US data, an official told the New York Times on condition of anonymity.
IS-linked extremists have previously taken to cyberspace to post threatening messages to US personnel and organisations.
The US Central Command's Twitter and YouTube accounts were earlier hacked by IS-backed Islamists.