The Islamic State (Isis) group is setting up booby traps across Mosul and is also using children as spies to prevent Iraqi forces from taking control of their stronghold in the country, Iraqi residents and US officials said. The Islamist militants are believed to be preparing for a major offensive against Iraqi forces, which are backed by the US-led coalition.
IS (Daesh) have rigged five bridges with explosives in Mosul, prepared car bombs and suicide attackers, four residents of the city told Reuters via telephone or social media. They also said that the jihadist group has tightened surveillance across the city.
"They are digging in to fight for Mosul. They are more cautious, shaving their beards to blend in with the population and constantly moving their headquarters around," former finance and foreign minister Hoshiyar Zebari told the news agency. The group is mobilising its people and equipment through underground tunnels, Zebari, a senior member of the Kurdistan Democratic Party with access to intelligence on Isis movements in Mosul, added.
Col John Dorrian, a spokesman for the US-led coalition, said the militant group has put up concrete embankments and is using concrete T-walls to block entry points to prevent the Iraqi and coalition forces from entering the city.
Mosul residents also said the militants have dug a trench measuring two metres each in length and width around the perimeter of the city to be filled with burning oil to counter air strikes, Reuters reported, noting that it did not independently verify the claims by the residents, and US and Iraqi officials.
One Mosul resident told the news agency that the jihadists have deployed armed children, as young as eight, across the city to monitor the movement of the locals and inform them of any suspicious activities. "It's a really heartbreaking scene to see Mosul's kids becoming future terrorists. I taught my seven-year-old son all about autism to pretend he's mentally ill to avoid being recruited by Daesh," the resident said by WhatsApp.
"They are desperate and they could force even children to fight once government troops are at the doors of Mosul," the person added.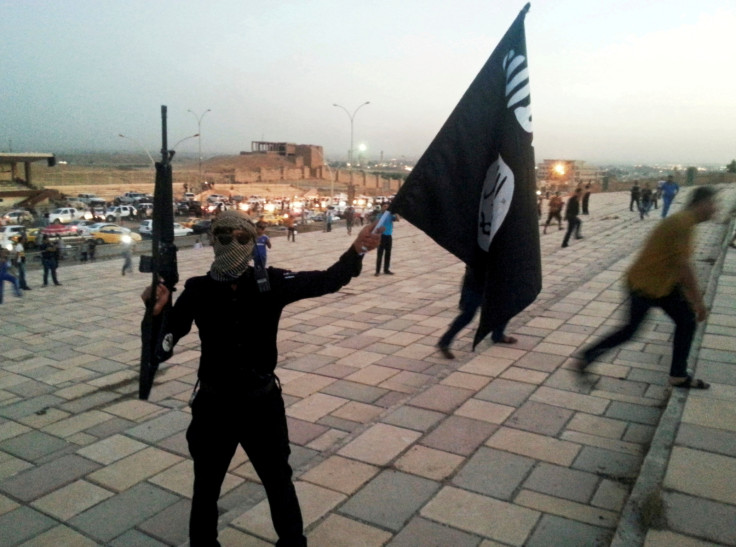 The jihadists are also using women for conducting raids at the houses of the local residents to ensure the women in the families are not involved in rebel activities. The residents reportedly said that the militants fear resistance from the locals.
"They are desperate, they look afraid, this is the first time they use their women in searching houses," a Mosul resident, who asked not to be named for safety reasons, told Reuters over social media. He said his house was recently raided by IS fighters accompanied by three women.
Meanwhile, US officials said some Isis leaders and fighters have been leaving Mosul for the town of Tal Afar, which is also under Isis control. The militants have recently lost ground in the country, including cities like Falluja, to government and coalition forces.