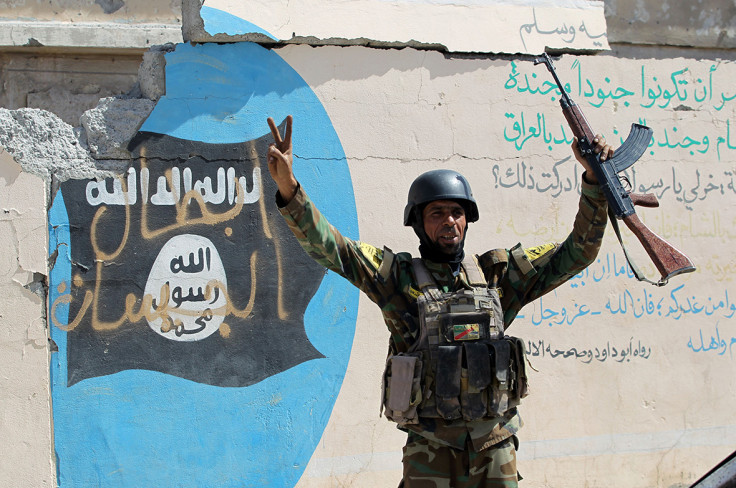 Islamic State (Isis) has lost more than a quarter of the territory it once controlled in Iraq and Syria, a new report shows.
Findings released by IHS, a London-based security analyst firm, show that land controlled by IS (Daesh) decreased from 90,800sq km (56,400sq miles) to 65,000sq km (40,700sq miles) from its height in January 2015 to now.
The loss is equivalent to 27.9% and means the terror group's current holding is roughly the size of Sri Lanka.
Territorial losses for IS have slowed since July, but an analyst said the recent losses were the most significant. They were mostly concentrated in the northern Aleppo province where Turkish proxy groups have pushed the jihadists in Syria back to around 10km from the border with Turkey
"The Islamic State's territorial losses since July are relatively modest in scale, but unprecedented in their strategic significance," Columb Strack, senior analyst and head of the IHS Conflict Monitor, said. "The loss of direct road access to cross-border smuggling routes into Turkey severely restricts the group's ability to recruit new fighters from abroad, while the Iraqi government is poised to launch its offensive on Mosul."
However, Turkey's entry into northern Syria has been criticised as an offensive on Syrian Kurds, who are widely considered one of the United State's biggest allies against IS.
The Kurdish groups in the region include the Kurdish People's Protection Units (YPG) and the Syrian Democratic Forces (SDF), which led to the liberation of Manbij in August.
Strack said the conflicting factions will be a source of difficulty for future US decision making.
"There is deep underlying competition between the Kurdish-dominated SDF and Turkey's Sunni proxies over their conflicting ambitions for Syria's future," he said. "For the time being, the US is cooperating with both, but once [Isis] has been defeated as a conventional force, Washington will have to pick a side."
Given Turkey's vehement stance against Syria's Kurds, US support for them is more likely to be sacrificed, Strack believed.
"The Kurds know that support from the US may dry up," he said. "They will be looking for assurances from the US on their plans for federal governance as a precondition for their involvement in any offensive on Raqqa."