A 'receipt' recognising the sale of an Isis sex slave described as "20 years old, physically fit with brown eyes" has been found in the Iraqi city of Mosul, where the terror group was recently defeated.
The young woman was sold for $1,500 (£1,100) according to the document, which was stamped with the fingerprints of her alleged buyer and seller, according to the Daily Mail.
The chilling bill of sale, which has not been independently verified, is the latest illustration of the horrendous suffering dished out to women living under the so-called caliphate.
The apparent seller of the woman is named as Abu Zubair while the apparent buyer is named as Abu Monem.
The woman's name is not given, although a great many of Isis's sex slaves are Yazidis – a Kurdish religious minority that the group regards as sub-human devil worshippers.
Last month, was claimed that a Yazidi sex slave was tricked into eating her one-year-old son by Isis fighters.
Iraqi MP and Yazidi activist Vian Dakhil said she had been starved for days before they "brought her a plate of rice and meat".
He continued: "She ate the food because she was very hungry. When she finished, they said to her: 'We cooked your one-year-old son that we took from you, and this is what you just ate.'"
Dakhil added: "Her younger sister, a 10-year-old girl, was raped to death in front of her father and sisters. She was 10 years old," Dakhil continued. "The question that we ask yourselves is: 'Why? Why did these savages do this to us?'"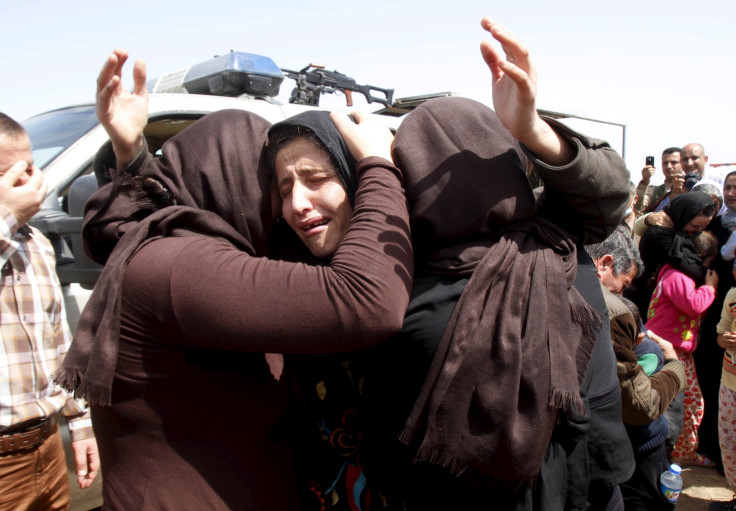 In May last year, an Isis member offered a sex slave for $8,000 in a Facebook post. Yazidi girls as young as 12 are reported to have been traded within Isis-held territory.
Yazidis mostly reside in northern Iraq and number about 700,000 worldwide, according to The Guardian. An estimated 3,100 Yazidis were killed and 6,800 were kidnapped to become sex slaves or fighters in a matter of days in 2014, a report by John Hopkins University and the London School of Economics said.