Isis Syria crisis: Islamists execute 400 people after capturing Palmyra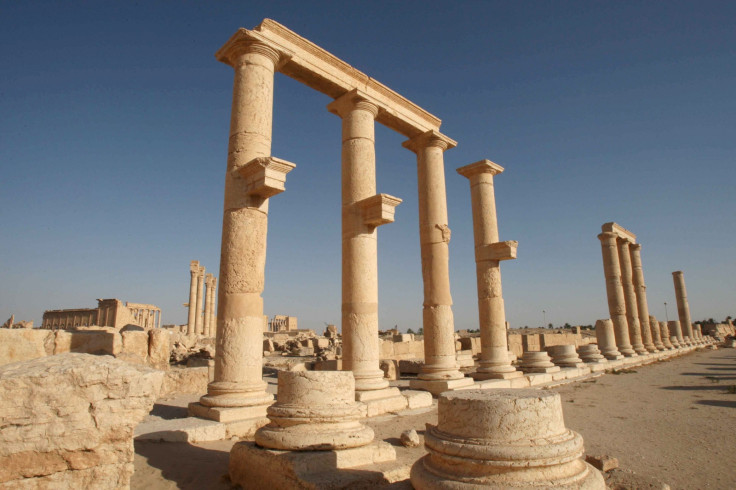 Islamic State (Isis) militants have executed at least 400 people in Palmyra since capturing the ancient city, according to Syrian state media.
"The terrorists have killed more than 400 people... and mutilated their bodies, under the pretext that they cooperated with the government and did not follow orders," Syria's state news agency said, citing residents inside the city.
The Syrian Observatory for Human Rights has also said, without giving any estimates, that some people were beheaded in the town since it fell.
"A bigger number of troops have disappeared and it is not clear where they are," Rami Abdulrahman from the Observatory told Reuters.
Almost 300 soldiers were killed in the days of fighting before the city was captured.
The capture of Palmyra has raised fears that the UN world heritage site could be wrecked, going by past records when militants have smashed statues and blown up ancient artefacts in several sites.
Most of the antiquities at Palymra have already been transferred to Damascus, the head of Syrian antiquities said.
From the first to the second century, the art and architecture of Palmyra in the north-east of Damascus, married Graeco-Roman techniques with local traditions and Persian influences. The city stood on the trade route linking Persia, India and China with the Roman Empire.
Isis advance
The capture of Palmyra came after the capture of the Iraqi city of Ramadi in Anbar province.
The two near simultaneous victories of Isis come despite continuing air strikes by the US-led coalition which saw 17 strikes in Iraq and 11 in Syria since Saturday (23 May).
Isis also took full control of a strategic border crossing between Iraq and Syria.
Even as Iraqi forces retook territory east of Ramadi from Isis on Sunday, Pentagon chief Ashton Carter has cited a lack of will by Iraqi forces as the reason for the fall of Ramadi.
Training and equipping the army was of little use if the troops lacked necessary morale, he said.
© Copyright IBTimes 2023. All rights reserved.