Iraqi forces and Shia militias launch counterattack against ISIS in Ramadi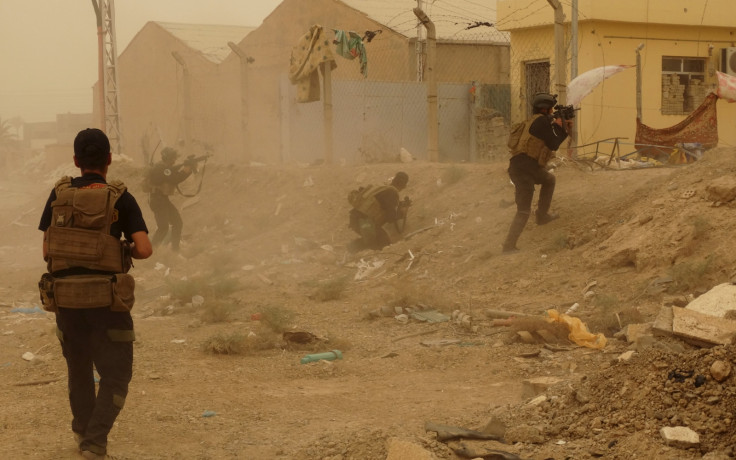 Iraqi army forces and Shia militias have launched a counter-attack against Islamic State (Isis) insurgents near Ramadi, according to army officials.
Forces loyal to the Iraqi government are seeking to retake the capital of the Sunni-dominated Anbar province in a major military offensive.
The fighting, which is seen as a first step to pushing IS forces away from the Iraqi capital, was mainly focused around the town of Husyabah, east of Ramadi.
The operation involved local and federal police, the interior ministry's rapid intervention force, regular army troops, Popular Mobilisation (Hashed al-Shaabi) paramilitary forces and tribal fighters, according to a police colonel who spoke to AFP on condition of anonymity.
"Military operations to liberate Husaybah, seven kilometres (4.5 miles) east of Ramadi, have begun," he said.
"So far, the Husaybah police station was liberated, as well as the area around it. The operation is making significant progress," he added.
The launch of offensive operations was confirmed by the leader of the main tribal force in the area, Sheikh Rafia Abdelkarim al-Fahdawi.
"The operation to take back Husaybah has started, with wide participation from tribal fighters," the head of the Albu Fahd tribe told AFP.
"The security forces are advancing and they already retook a wide area," he said.
The fall of Ramadi has exposed shortcomings over the effectiveness of US-led strategy of air strikes to help the Iraqi government reclaim territory captured by IS, which controls around a third of the country, according to Reuters.
IS forces captured tanks and artillery and large amounts of ammunition abandoned by fleeing Iraqi forces.
Iraqi Prime Minister Haider al-Abadi sent Shia militias to retake Ramadi last Sunday, despite the potential of inflaming sectarian tensions further.
IS fighters captured the town 110km (70 miles) west of Baghdad last weekend in a major boost to the organisation after some recent setbacks, including the death of high-ranking official Abu Sayyaf.
According to the UN, about 500 people died in the city, and more than 40,000 have fled the town.
© Copyright IBTimes 2023. All rights reserved.