Isis militants claim to have entered the ancient Syrian city of Palmyra, seizing much of the town including a hospital, it is reported this evening (20 May).
Rebels from the fanatic group - also known as Islamic State (IS) - posted photographs purportedly showing their gunman inside the city, which was evacuated a short time earlier by pro-government National Defence Forces (NDF) loyal to Syrian President Assad.
One Isis militant said on the internet: "Praise God, (Palmyra) has been liberated." He added the group have seized a hospital previously used by Syrian troops, according to Reuters. There are also reports a prison holding up to 1,000 prisoners has been seized.
If confirmed, the loss of Palmyra - also known as Tadmur - would be the first time a city held by Assad's troops has fallen directly to Isis.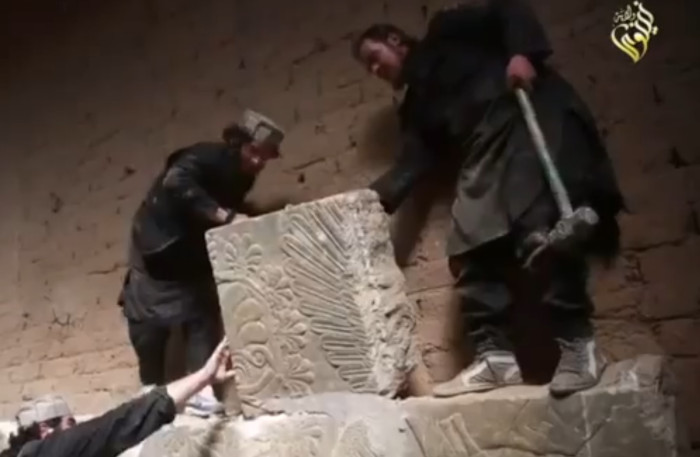 The loss of the city would be particularly serious for Assad as Palmyra sits on a highway linking Damascus to the contested city of Deir al-Zour plus eastern regions of Syria mainly held by Isis. The city also contains one of Syria's largest weapons depots.
Isis also posted videos on YouTube which appear to show footage of air strikes on the city, though it is unclear who carried them out as Isis have no air capability.
The United Nations cultural agency Unesco considers Palmyra one of the ancient world's most important cultural centres, with parts of the habitation dating back thousands of years. Isis considers all man-made artefacts that pre-date Islam idolatrous and usually destroy them, as at Hatra and Nimrud.
Many of the smaller artefacts were removed from the site before the entry of the Islamists but many, including the buildings themselves, cannot be moved and seem certain now to be destroyed.
The news at the moment is very bad. There are small groups that managed to enter the city from certain points," Syria's antiquities chief Maamoun Abdulkarim told Reuters. "There were very fierce clashes."
In a statement Irina Bokova, Director-General of UNESCO, said: "I am deeply concerned by the situation at the site of Palmyra. The fighting is putting at risk one of the most significant sites in the Middle East, and its civilian population."