Sylvester Stallone's representatives have spoken out against the multitude of inaccurate reports suggesting the action star's well-known character Rambo will fight extremist militant group Islamic State (Isis) in the series' next instalment, claiming they are completely false.
Rumours began circulating during a panel Q&A at the San Diego Comic-Con that the 69-year-old had confirmed he was set to don that red bandana once more in upcoming Last Blood, a movie that would see the United States Special Forces veteran John Rambo take on terrorists from both Syria and Iraq,
However, releasing a statement to Rolling Stone, Stallone's representative has confirmed this cannot be true as "Stallone did not [even] attend Comic-Con 2015".
"Consequently there was no official remark from him regarding Rambo made there at the event," the spokesperson continued. "This is not an accurate report."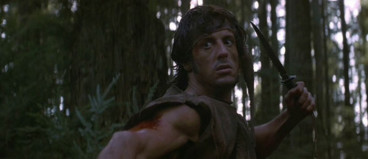 A number of publications had reported that Stallone had gone so far as to detail that the film-makers had "teams scouting Iraq and parts of Syria where Isis have their greatest strongholds", and that they were "working with the locals there to help deliver the most intense and realistic Rambo movie experience ever".
Nothing official has yet been announced about the planned fifth Rambo movie, although a tweet that Stallone wrote way back in December 2014 does suggest that he will be on board, whenever it might start production.
Talking on his personal account, The Expendables star wrote: "Doing Scarpa based on Gangster Greg Scarpa after LAST BLOOD RAMBO."
Scarpa, which is still in its very early stages also, will see him portraying real-life FBI informant Gregory Scarpa, who operated within the notorious Colombo crime family and was suspected of committing over 50 murders from the early 1950s to 1992.
While Rambo: Last Blood is still without a release date, and seemingly a confirmed cast, director and plot, at this stage, Stallone has just finished production on upcoming movie Creed, which will see him reprising his equally iconic role as boxer Rocky Balboa.