Warner Brothers had intended to keep the first trailer for its upcoming movie Suicide Squad exclusive to those who saw it at this year's Comic-Con. But after it was filmed by someone in the convention centre's audience and leaked online (in super-bad quality), the studio had no choice but to release the footage in all its high-definition glory to demonstrate to avid DC fans what it was really supposed to look like.
Almost immediately after the trailer was uploaded to Warner Bros' personal Twitter, as well as those of director David Ayer and members of the cast, everyone was talking about the first look and "Suicide Squad" started trending online as fans got themselves into a bit of a frenzy.
Now we have finally stopped watching it since it was released late on 13 July, IBTimes UK lists all of the things that caught our eye from the dark and exciting trailer, from things that got us excited about the film's 2016 release to the one thing that made us a little sceptical...
Viola Davis's ominous steak-cutting
Oscar-nominated steak cutting at its finest. The snippet opens with Davis's character Amanda Waller talking about rallying some kind of bad guy super-group to help them with underground black-ops tasks. Arguing that the benefit of having them do the dirty work is that if anything goes wrong, they get the blame and not the agency controlling them – pretty genius in its theory, eh?
As she confidently states: "Getting people to act their own self-interests is what I do for a living," she can be seen aggressively cutting her steak dinner with a shiny, sharp knife. Foreshadowing, you say? It appears so.
Margot Robbie's Harley Quinn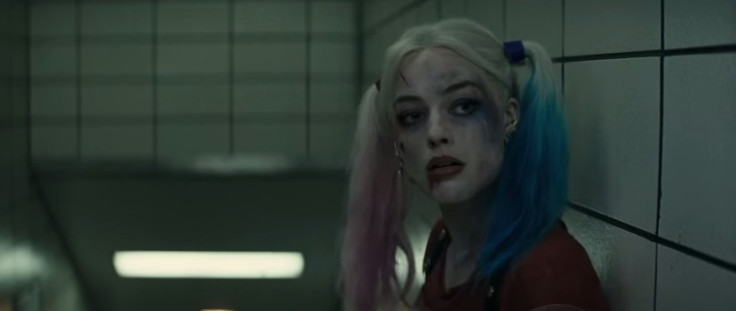 Since the trailer went public, Robbie's depiction of Harley Quinn has arguably been the biggest talking point alongside Jared Leto's Joker. With many unhappy that her look within the film is so far from what we have seen in the comics, she had to prove she could deliver a pleasing Quinn in her mannerisms and it seems as if she will fare well on that front.
Even in the trailer, she embodies Quinn's sassy nature, maniacally grinning and often quite juvenile in her mindset (check the bubblegum-popping and the 'Daddy's Lil' Monster' top), but also projects that lost, violent and downright mad persona. If the trailer is anything to go by, she will not disappoint when it comes to the iconic Joker's right-hand-woman cinematic debut.
I Started A Joke
While the characters spout the occasional line throughout the action-packer trailer, it is the song in the background that really adds to the eerie atmosphere of the sneak peak, and leads us up to the Joker's reveal at the end of the clip (we all know it was coming...).
But what is even more genius when considering the creepy song, set against heavily make-upped, boot-wearing, weapon-bearing supervillains causing mayhem, is that it was originally a Bee Gees track. Who would have ever thought DC and the high-pitched Gibbs brothers would go so well together, eh?
Will Smith's cheesy one-liners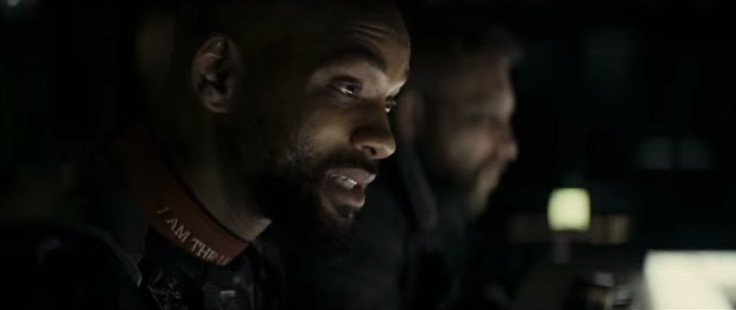 One thing that stood out during the trailer – and not necessarily for good reasons – were Will Smith's desperately uncool one-liners. It is always a little disconcerting when one of the film's characters says the title of the movie, within the movie and here he does it in the trailer. "So we're the patsies – some kind of Suicide Squad," he murmurs to his fellow task force (just in case you had not got the gist already).
Unfortunately for Smith, he does not just deliver one bad line in the three-minute preview but two, as later we can hear him say: "Let's go save the world." Which would work OK if the film was about heroes but somehow, it does not really take when the film focuses on a bunch of bad guys.
Gun-wielding pandas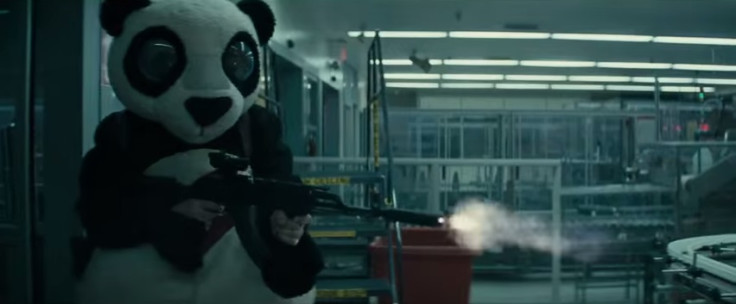 There does not really need to be any explanation for such a brilliantly, wacky thing now, does there? All you need to know is there are... Gun. Wielding. Pandas.
Jai Courtney's accent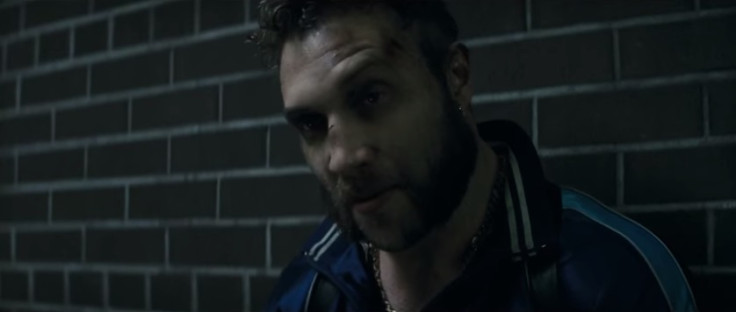 Jai Courtney has starred in many recent film franchises as of late, including the Divergent series, Die Hard and most recently Terminator Genisys, and nearly always the Australian actor has come under scrutiny for delivering some seriously questionable American accents on-screen.
But in Suicide Squad, Courtney is playing George "Digger" Harkness, better known as Captain Boomerang, and as the name might suggest, he's an Aussie. So no chance of a dodgy accent here, thankfully.
Katana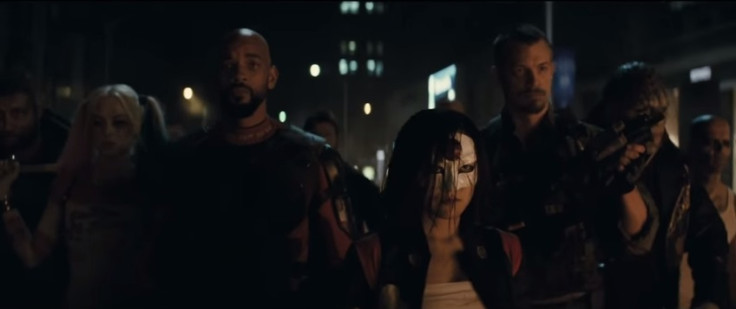 Katana? In a group made up of "bad guys"? The likes of Deadshot, Killer Croc, El Diablo and Harley Quinn are all bonafide villains lifted straight from the comics, so it comes as no surprise that they feature in Suicide Squad as a compiled group of questionable characters, even though some of them were not a part of the original task force in the comics.
But Katana was a superhero in her comic-book origins, even at one point being a part of the Justice League of America, helping the likes of Green Lantern, Wonder Woman and Superman. So it is incredibly intriguing to see her here fighting alongside the characters she would be usually seen opposing. Hopefully this point is not just glossed over in the movie, as DC fans are bound to wonder why she is now operating on the other side.
Jared Leto's The Joker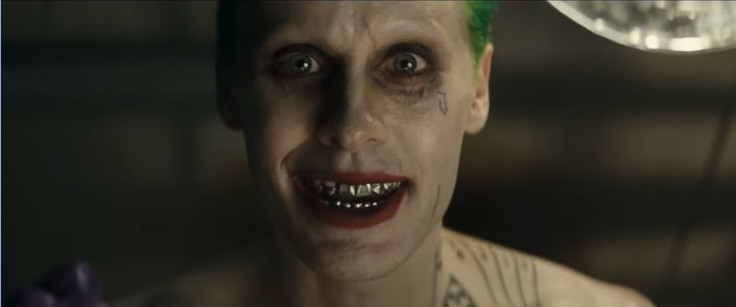 Like Robbie, followers of the movie's production were quick to grumble at Leto's appearance when it came to portraying the most recognisable villain in DC history but it looks as if his performance is going to completely overshadow the aesthetics of the character anyway.
While we were unsure how well the metal grills would work with the character, evidently they emphasise Leto's creepy red-lipped smile hugely and you cannot even notice the painfully stereotypical tattoos when he stares into the camera with crazed eyes and the threatening line: "Oh, I'm not gonna kill ya. I'm just gonna hurt ya... really... really... bad."
The logo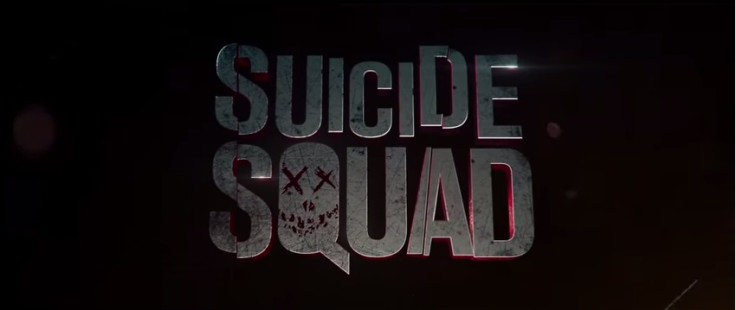 The final wow factor in the official trailer was the first glimpse of the movie's logo, which mirrors the hard, yet eerily upbeat aura surrounding the villains featured in the film. It is certainly as distinctive as its characters and stands out against more subtle titles including Batman and Superman.