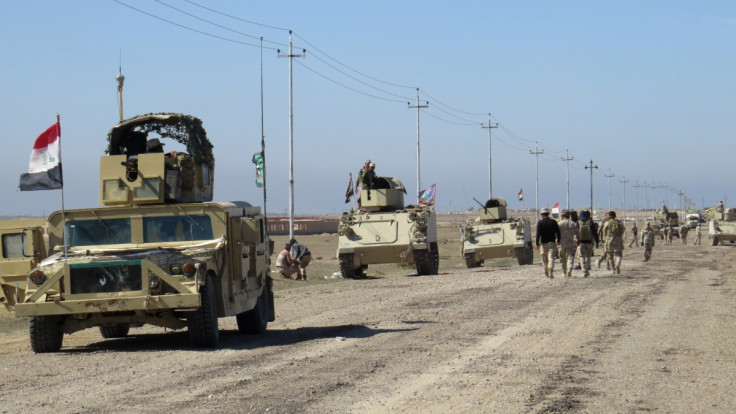 At least 22 Iraqi soldiers have been killed in an attack by Islamic State (Isis) fighters in the town of Ramadi, in north-western Iraq, military sources told Al Jazeera. The attack took place overnight at military barracks in the villages of Qutainiyah and Zuwaiyah, near Zankurah town west of the capital of Anbar province, which Iraqi forces retook from Daesh in December. Seven security personnel are missing and 16 injured after the attacks, said the sources.
Since December, Isis has regularly targeted Iraqi forces in Ramadi's suburbs. On Sunday, 13 March, the Iraqi military said that Isis militants had abandoned three towns in western Anbar, as Iraqi forces continue efforts to retake the province.
"The majority of Daesh (IS) fighters in Hit, Rutba and Kubaysa have fled through the desert to other regions," Yahya Rasool, Iraq's top security spokesman, told AFP. Rasool said that coalition aircraft were hunting down fleeing jihadists, and "thousands of families have fled the area to meet our forces".
Ramadi, which is about 68m (110km) west of Iraqi capital Baghdad, was seized by Isis in May, 2015, with tens of thousands of civilians fleeing fighting between Isis and the Iraqi military, which is backed by US-led coalition airstrikes.