Isis vs Libya Dawn: Jihadists warn Tripoli militia after Sirte airport takeover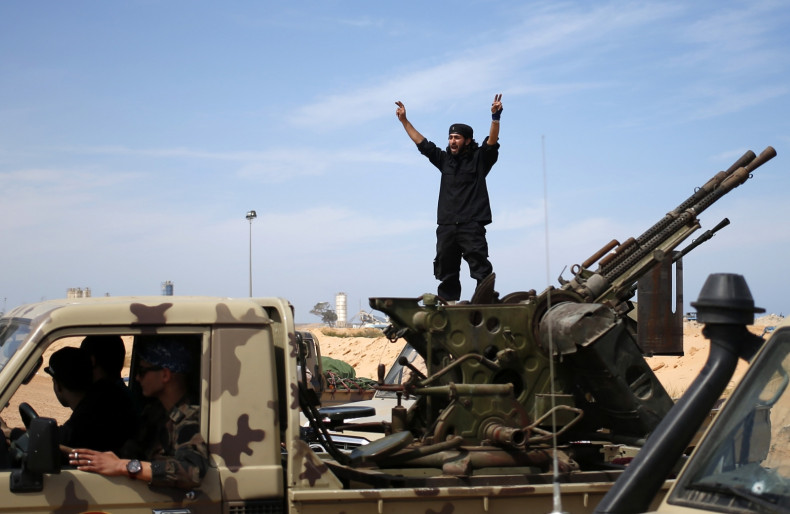 The Islamic State (Isis) is ready to wage war on Libya Dawn, a group of Islamist militias that took over the Libyan capital Tripoli last year, after seizing the strategic civilian airport in the central city of Sirte.
The jihadists claimed responsibility for a suicide attack that killed five of Libya Dawn fighters between the town of Zliten and Misrata. "A car suicide bomber blew himself up near a checkpoint at an entrance of Dafniya," a spokesman for the umbrella militia group told AFP.
IS identified the suicide bomber as Tunisian-born Abu Wahib al-Tunsi and issued a warning to the Libya Dawn militia in Tripoli.
"The apostates of Fajr Libya [Libya Dawn]...must know that a war is coming to cleanse the land of their filth unless they repent and go back to their true religion," the group said in an online statement.
The al-Qardabiya air base was the last in a series of gains made by IS in Libya in recent months. The country has been embroiled in fighting since the overthrow of late dictator Muammar Gaddafi in 2011.
IS has recently exploited the chaos to set up its local offshoot that has infiltrated several coastal cities and wrestled control of the eastern city of Derna.
The internationally recognised government was ousted from Tripoli by Libya Dawn, which formed its own administration. Its rivals, backed by the forces of General Khalifa Haftar have set up their new headquarters in the eastern city of Tobruk, more than 900 miles to the east.
The Tobruk government warned that IS aims at seizing "oilfields to fund its operations", following a path used in Syria and Iraq. The Gardabiya airport lies just 150km from Libya's so-called "oil crescent".
In a statement posted online, IS fighters said their first targets would be Tripoli University and its nearby medical centre, which they condemned as "places of fornication, alcohol, mixing of sexes and whoredom".